Spirit world is not time, space or matter bound.
In the Old Testament, God commanded his people to keep one day as Sabbath. Therefore the Jews kept one day -from Friday evening to Saturday evening as Sabbath. Even today if we visit the land of Israel, people are found keeping the Sabbath. On this day no one is seen working. It is a day of rest and relying on God.

How did the Sabbath originate? God created the Earth and everything in it in 6 days and on the 7th day he rested. When we read the verse which mentions 'God rested', it does not mean that he worked tirelessly day and night the previous 6 days and therefore he hurt his back and is tired physically and hence he decided to take a break.

No. He took a day of rest on the 7th day because his work was finished.

God does not sleep or slumber. He does not get tired like we do. God does not have alzheimers or parkinsons. He does not age. He does not have an aching back. He does not grow weary.

Remember, there is no ageing in heaven. He is the bright morning star. The righteous one. Our God is mighty. He is the Ancient of Days.

When God gave the 10 commandments, one of his commandments to man was to keep the Sabbath as holy.

In the Old Testament there was a Sabbath rest. In the New Testament Sabbath is not the weekly holiday on Sunday.
The Old Testament Sabbath is the New Testament peace in Christ.
Today Sabbath is not a day but a lifestyle.

Summary
The Old Testament Sabbath day became a Sabbath lifestyle in the New Testament. It is not limited to a single day but seven days in a week. Sabbath is not to be made a religious affair but it is a peace and rest that we have in Christ. Watch this episode to understand what Sabbath really means in the New Testament.

Watch full video here: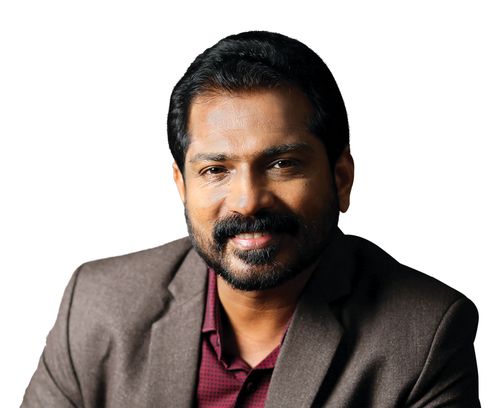 Dr. Damien Antony
Born and brought up in a Christian family, Dr. Damien Antony possessed an unquenching quest for truth right from his boyhood days and eventually his relentless search led him to the Bible. He is a Revival Preacher, Bible Teacher, Leadership Trainer, Author and a Life Coach. He moves under the anointing for Prophetic, Healing, Deliverance, Inner Healing and Financial Breakthrough. God has also blessed him with an Apostolic Mandate to take the Universal Body of Christ to the next level of revelation and anointing.