How To Develop Radical Faith: Part 2
When we look at the characters in the Bible, we often think that they have special abilities or powers. But that is not the case, all of us are the same but the only difference being, they stepped out in faith.

They had faith in the one who called them.

(contd…)

We need to have hope in him, the one who has chosen us. How many of us read the Bible daily? Do we fill hearts with the Word of God or with the articles from the newspapers? A healthy mind requires healthy food. Faith and hope comes from hearing.
Reading or watching the news is good when it educates you on current affairs but, too much news can also be harmful.

3. Stay in Hope
When you have a prayer need, you pray continuously in hope of receiving the answer to the prayer. How does one hope? If you are praying for a job, you hope and believe it in faith that you have received the job.

But a person without hope will never believe that he will receive the blessing.
When you have filled your stomachs and hearts with the Word and later on in the day slowly you hear other distressing news and junk; the Word that was in you has no effect. The Word will be like seeds that have fallen in thorny places.

1 Corinthians 13:13 'And now these three remain: faith, hope and love. But the greatest of these is love.'

Romans 5:5 'And hope does not put us to shame, because God's love has been poured out into our hearts through the Holy Spirit, who has been given to us.'

Luke 17:11-19
'11 Now on his way to Jerusalem, Jesus traveled along the border between Samaria and Galilee. 12 As he was going into a village, ten men who had leprosy met him. They stood at a distance 13 and called out in a loud voice, "Jesus, Master, have pity on us!" 14 When he saw them, he said, "Go, show yourselves to the priests." And as they went, they were cleansed. 15 One of them, when he saw he was healed, came back, praising God in a loud voice. 16 He threw himself at Jesus' feet and thanked him—and he was a Samaritan. 17 Jesus asked, "Were not all ten cleansed? Where are the other nine? 18 Has no one returned to give praise to God except this foreigner?" 19 Then he said to him, "Rise and go; your faith has made you well."

Unlike now, in those days there were no doctors or medical colleges. The priests had to confirm whether a person has leprosy or not. Now, the amazing thing about these 10 men was that they had hope!
They believed that if Jesus willed, they would be healed.

Once they were healed, only one returned to thank Jesus. When God heals or blesses you, don't take it and leave. Always be thankful.

Stay in faith no matter what your situation is. Believe that today or tomorrow, your situation will change.

4. Act on the Word.

Healing is a process. Some are instantaneous miracles. Changes in life happen through a process

James 1:22 'Do not merely listen to the word, and so deceive yourselves. Do what it says.'

Obey the word of God. We need to act upon the Word. Don't just merely read through your Bible.

5. Pray in the Spirit

Jude 1:20 'But you, dear friends, by building yourselves up in your most holy faith and praying in the Holy Spirit,'

Philippians 4:6 'Do not be anxious about anything, but in every situation, by prayer and petition, with thanksgiving, present your requests to God.'

Always thank God in advance. Start praising him for the things he is going to do for you. This will build your faith.

Summary
Praying, hoping and believing should go hand-in-hand. This will help build your faith in God. Many times we pray, but there is this doubt in us that pulls us down. Take a look at this episode where Br. Damien teaches us on building up our faith and having a hope that can help get us through any situation. Hope that is in Christ!

Watch full video here: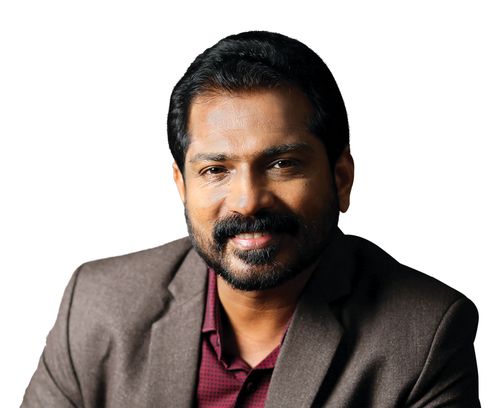 Dr. Damien Antony
Born and brought up in a Christian family, Dr. Damien Antony possessed an unquenching quest for truth right from his boyhood days and eventually his relentless search led him to the Bible. He is a Revival Preacher, Bible Teacher, Leadership Trainer, Author and a Life Coach. He moves under the anointing for Prophetic, Healing, Deliverance, Inner Healing and Financial Breakthrough. God has also blessed him with an Apostolic Mandate to take the Universal Body of Christ to the next level of revelation and anointing.