Do not throw away your Confidence Hebrews 10 Part 6
16 December, 2021

Hebrews 10:32-39

32Remember those earlier days after you had received the light,when you endured in a great conflict full of suffering. 33 Sometimes you were publicly exposed to insult and persecution; at other times you stood side by side with those who were so treated. 34 You suffered along with those in prison and joyfully accepted the confiscation of your property, because you knew that you yourselves had better and lasting possessions. 35 So do not throw away your confidence; it will be richly rewarded.

36 You need to persevere so that when you have done the will of God, you will receive what he has promised. 37 For,

"In just a little while,

he who is coming will come

and will not delay."

38 And,

"But my righteous one will live by faith.

And I take no pleasure

in the one who shrinks back."

39 But we do not belong to those who shrink back and are destroyed, but to those who have faith and are saved.

In the first few verses it urges the Hebrews to remember the days soon after they received their salvation.

It says that it's been a long time since they were saved but they are on the verge of leaving it behind.

The believers had stood firm in the initial difficult days but now had lost this firmness. What must be the reason?

Their relationship with God!

No matter what the situation would be, the believers should stay strong.

When your relationship with God goes down then automatically you stop having faith and go down.

The author reminds them that they have been insulted and persecuted but stayed strong yet what is making them lose faith now?

A lot of people went to the jail too, prayed and encouraged the prisoners. One needs to have courage to get into such situations because they can also be trapped there.

When people converted into Christianity the government scared them by taking away their properties but they stood firm because they knew that they had better and lasting properties in heaven.

Their properties on Earth might be taken away but heavenly properties will remain.

The question is when they stood still in such difficult times what made them weak that they are changing patterns now.

How to live confidently?

Do not throw away your confidence, it will be greatly rewarded.

One thing that you must understand is that you must have confidence to be a believer.

Now you will understand why the people lost faith, it was because they lost hope and did not have any more confidence.

We also need perseverance, it means being determined not just one day but constantly in your faith.

We can live confidently only when our faith is strong.

James 1: 2-4

Consider it pure joy, my brothers and sisters, whenever you face trials of many kinds,because you know that the testing of your faith produces perseverance.

What we must remember and consider important is that testing brings perseverance.

To be a true believer we need faith and trust in God. Jesus is coming soon. He expects us to stay confident in our faith and persevere to the end.

Watch full video here: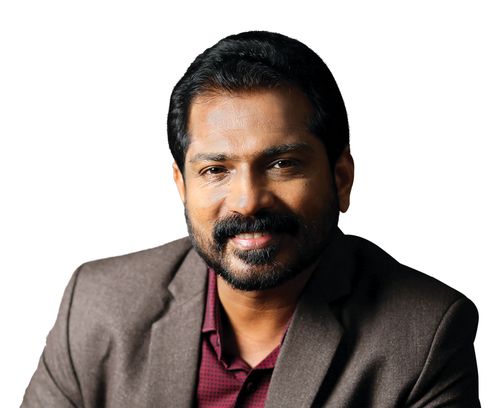 Ps. Damien Antony
Born and brought up in a Christian family, Ps. Damien Antony possessed an unquenching quest for truth right from his boyhood days and eventually his relentless search led him to the Bible. He is a Revival Preacher, Bible Teacher, Leadership Trainer, Author and a Life Coach. He moves under the anointing for Prophetic, Healing, Deliverance, Inner Healing and Financial Breakthrough. God has also blessed him with an Apostolic Mandate to take the Universal Body of Christ to the next level of revelation and anointing.