1 Timothy 6.12 Fight the good fight of the faith. Take hold of the eternal life to which you were called when you made your good confession in the presence of many witnesses.

Paul had fought a good fight of the faith and now He was writing to his spiritual son Timothy also to do the same and not to let go of eternal life , even if he had to lose everything else. He emphasized the importance of holding tight so that he does not let go of it.

1 Timothy 1:18 Timothy, my son, I am giving you this command in keeping with the prophecies once made about you, so that by recalling them you may fight the battle well, 19 holding on to faith and a good conscience, which some have rejected and so have suffered shipwreck with regard to the faith.

How can we apply this command that Paul gave Timothy in our lives?
If God gives us a promise we must hold tightly to it and work on it. We must write it down, speak and declare it daily, pray over it persistently and patiently. Sometimes we need to fast and pray and declare it by faith. It is our duty to see that our faith is not shipwrecked, by guarding it. There are many believers who have no faith. Though they started with great faith,through the years it disintegrated and now they only have a label, "Believer". They have no faith inside though they pretend otherwise. That is why Jesus asked in Luke 18.8, "when the Son of Man comes, will he find faith on the earth?"

We must live like the "Bride Of Christ". As a bride prepares for her groom, we must prepare ourselves for Jesus, Our Bridegroom. In the parable of the ten virgins in Matthew 25. 1- 13, we read about the ten virgins who go to meet the bridegroom. The Holy Spirit highlights the division in them, only the five wise ones prepared themselves while the other five foolish ones did not.
Are we in the habit of preparing ourselves for our Bridegroom mentally and in our heart. No bride goes to her wedding ceremony in casual home clothes.

We must check ourselves! Are we preparing ourselves? Is this our attitude ? When we prepare ourselves in purity, faith etc, it benefits us and helps us guard our eternal life.

Has any of you lost your faith or has your faith diminished ? Make efforts to increase it .
Romans 10:17 Consequently, faith comes from hearing the message, and the message is heard through the word about Christ.

To amplify your faith, listen to the Word Of God that creates faith. Keep listening to messages, write it, reflect on it and teach others. Hearing testimonies also increases our faith.
"The Word Of God" creates faith and "Testimonies" increase our faith.

Watch full video here: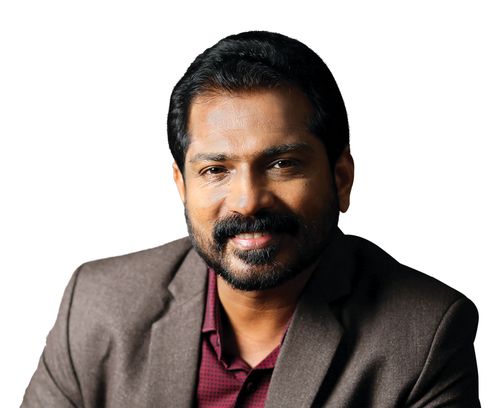 Dr. Damien Antony
Born and brought up in a Christian family, Dr. Damien Antony possessed an unquenching quest for truth right from his boyhood days and eventually his relentless search led him to the Bible. He is a Revival Preacher, Bible Teacher, Leadership Trainer, Author and a Life Coach. He moves under the anointing for Prophetic, Healing, Deliverance, Inner Healing and Financial Breakthrough. God has also blessed him with an Apostolic Mandate to take the Universal Body of Christ to the next level of revelation and anointing.