You Are More Powerful Than You Think
1 John 4:4 ' You, dear children, are from God and have overcome them, because the one who is in you is greater than the one who is in the world.'

John addresses us in this verse saying, 'children' and re-affirms us that we are from God. We are not of this world.

I AM FROM GOD - Proclaim this over and over again till it is imprinted in your heart.

And, we have overcome them. 'Them' is everything that is against you.

How have we overcome this world? Because the one who is in you is greater than everything. But you need to know and believe this, and only then will you be able to overcome this world.

Though we might have shortcomings, and are imperfect, remember God dwells in our spirit.

Christ carried the cross while on earth. The cross is the symbol of obedience, & suffering. But at the same time he wore the crown. The crown of power, rulership, reign, & dominion.

You might be in a pit now, troubles all around you, but remember who is in you and you will come out victorious. God can rebuild any broken heart. He is the ultimate builder.

Watch full video here: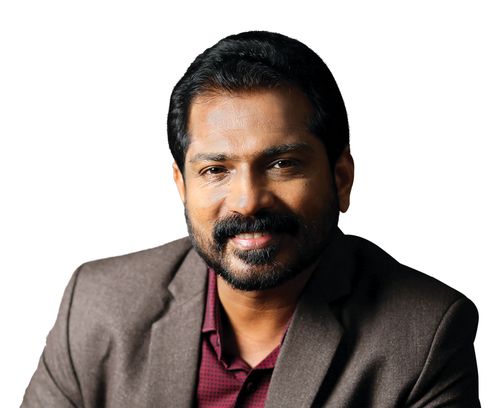 Dr. Damien Antony
Born and brought up in a Christian family, Dr. Damien Antony possessed an unquenching quest for truth right from his boyhood days and eventually his relentless search led him to the Bible. He is a Revival Preacher, Bible Teacher, Leadership Trainer, Author and a Life Coach. He moves under the anointing for Prophetic, Healing, Deliverance, Inner Healing and Financial Breakthrough. God has also blessed him with an Apostolic Mandate to take the Universal Body of Christ to the next level of revelation and anointing.