Isaiah 41:13-15
13 For I am the Lord your God
who takes hold of your right hand
and says to you, Do not fear;
I will help you.
14 Do not be afraid, you worm Jacob,
little Israel, do not fear,
for I myself will help you," declares the Lord,
your Redeemer, the Holy One of Israel.
15 "See, I will make you into a threshing sledge,
new and sharp, with many teeth.
You will thresh the mountains and crush them,
and reduce the hills to chaff.

These verses are what God had spoken to his people,
It says that God has our right hand. It clearly says that God has our right hand and it's not we who are holding God's hand.
Our hands are too weak to hold to God !
God's hands are strong!
The meaning of this verse is that God is with us all the time, he will not leave us alone but stay with us and empower us.

And then it goes on to say DO NOT FEAR!
As human beings there are many times in our lives where we start to worry and fear but what we as believers must keep in mind is that God is holding our hands so why should we worry?

Once we put our trust in God things will happen very smoothly. Our work is just not to fear or get tensed.

God offers to help us.
He is our helper, the creator of heaven and earth.
All we must do is not fear.

Whenever we feel weak or helpless we must remember to Not Fear!
Is there anything that we cannot do with God by our side?
No, nothing is impossible!

God promises us to not fear and he will make us strong, strong like bulldozers!
We may fear many uncertain things in our day but no matter how weak or helpless we are nothing can go against us!
We have Jesus by our side.
God is our helper!
If God is for us who can be against us.
Psalm 22:6
6 But I am a worm and not a man,
scorned by everyone, despised by the people.

Jesus went through all the pain on the cross just so that he can turn us into bulldozers! If he wanted he could have escaped all the pain and suffering but he stayed there for us!
We are more than conquerors through Jesus!

Small things and disappointments in life must not upset us, our faith and strength comes from Jesus!
We are bulldozers in Christ! Do not Fear.

Watch full video here: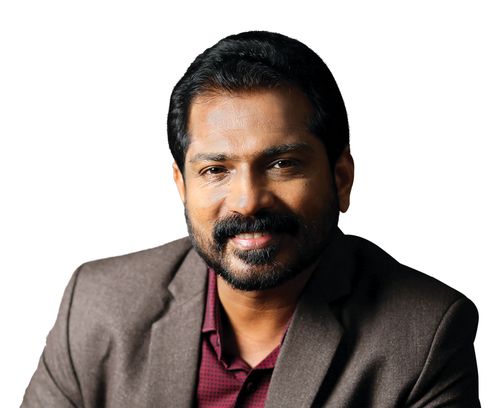 Dr. Damien Antony
Born and brought up in a Christian family, Dr. Damien Antony possessed an unquenching quest for truth right from his boyhood days and eventually his relentless search led him to the Bible. He is a Revival Preacher, Bible Teacher, Leadership Trainer, Author and a Life Coach. He moves under the anointing for Prophetic, Healing, Deliverance, Inner Healing and Financial Breakthrough. God has also blessed him with an Apostolic Mandate to take the Universal Body of Christ to the next level of revelation and anointing.