Come Out Of Victim Mentality
When some of us pray, we refer to ourselves as "worms" and though it seems humble, this is not what God has intended for us. Instead of thinking and praying referring to ourselves as lowly, we should realise our worth in Christ. He suffered and died to set us free from such things. We must come out of our lowly attitude.
2 Corinthians 4:8-9 We are hard pressed on every side, but not crushed; perplexed, but not in despair; persecuted, but not abandoned; struck down, but not destroyed.
These are the words of Apostle Paul and he says that "we are hard pressed on every side" with troubles and trials from here and there. But even amidst this extreme pressure, he says that we are not crushed! We will not be destroyed or abandoned in our trials! There is a secret behind this, and that is the hand of God that works behind it!
Psalm 55:22 Cast your cares on the Lord and he will sustain you; he will never let the righteous be shaken.
When God has promised us this, why do we fret? Some people say that happiness is a choice and that in any situation we can be joyful. This joy comes from the Lord.
Psalm 16:11 You make known to me the path of life; you will fill me with joy in your presence, with eternal pleasures at your right hand.
Instead of dwelling on our problems, we should rest in the Lord. As it says in Psalm 91, we must dwell in the presence of the Almighty God and rest in Him.
Then, Paul says we are "persecuted, but not abandoned". Hebrews 13.5 says "he will never leave us nor forsake us". Some people and places might not accept us and we might face persecution but we must disconnect ourselves from those situations and realise that God will never abandon us. We should dust these comments off and be rid of these wounds.
He goes on to say that we are "struck down, but not destroyed". The world may take us through fire, but in no situation are we destroyed! We shouldn't let the troubles get into our hearts. Paul was in prison and physically, he was chained and beaten. But this did not affect his spirit.
Romans 12:2 Do not conform to the pattern of this world, but be transformed by the renewing of your mind. Then you will be able to test and approve what God's will is—his good, pleasing and perfect will.
We shouldn't mould ourselves into what the world says.
1 John 5:19 We know that we are children of God, and that the whole world is under the control of the evil one.
If we are transformed by the renewing of our mind and we do not conform to the world, we can live out God's perfect will.
To be transformed comes from the meaning "to pour into a mould". We should let God mould us and instead of going in the flow of the world, we must run against it and towards God instead. The pattern of this world belongs to the devil because the world is under the dominion of darkness. We should not conform to this and instead we should be transformed daily to what God wants to mould us into.
We can do this by meditating on the Word of God in our daily life and have it ingrained in us.
Isaiah 55:8 "For my thoughts are not your thoughts, neither are your ways my ways," declares the Lord.
Only when we try to understand these thoughts can we pursue God's will for us. We can do this with help of the Holy Spirit and with the Word of God.

Watch full video here: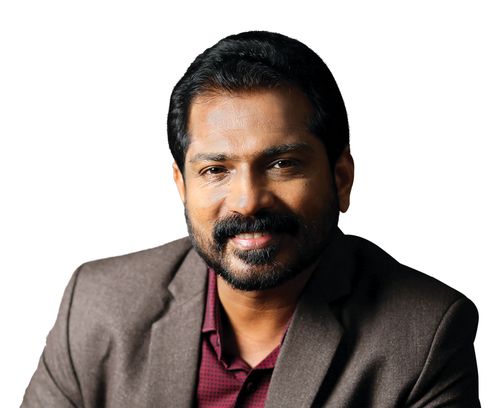 Dr. Damien Antony
Born and brought up in a Christian family, Dr. Damien Antony possessed an unquenching quest for truth right from his boyhood days and eventually his relentless search led him to the Bible. He is a Revival Preacher, Bible Teacher, Leadership Trainer, Author and a Life Coach. He moves under the anointing for Prophetic, Healing, Deliverance, Inner Healing and Financial Breakthrough. God has also blessed him with an Apostolic Mandate to take the Universal Body of Christ to the next level of revelation and anointing.