How To Develop Radical Faith: Part 1
Everyone has a basic gist of what faith is. Some believe in God, some in the devil and so on. But radical faith is different. It refers to uncommon faith. Ordinary faith will give you ordinary results but if you have extraordinary faith, it will give you extraordinary results. Normal questions that follow through with questioning our faith relates to whether or not we go to church or prayer group gatherings and so on. Everyone has a faith that God is there and He is our Saviour who is good. All things are possible through him. People might question the value of our faith pointing out that even after being saved our daily life has no visible progress or change. But we should have such a faith where we don't need to bow our heads in shame but rather stand tall and firm in our faith and that should be an extraordinary faith. Our faith should be like that of Noah who built an ark in faith. He had an uncommon faith unlike others to build an Ark when they had never seen rain before. He had faith with action.
What is faith?
Hebrews 11:1 Now faith is confidence in what we hope for and assurance about what we do not see.
Hebrews 11:6 And without faith it is impossible to please God, because anyone who comes close to him must believe that he exists and that he rewards those who earnestly seek him.
God wants us to earnestly or diligently seek him with our heart so that we may find him.
Jeremiah 29:1
You will seek me and find me when you seek me with all your heart.
We read about great heroes of faith in Hebrews Chapter 11.
Tips to develop uncommon faith in our life:
Make Jesus the benchmark of your faith. Have a faith like that which Jesus had. Don't look at people around you but set your eyes to Jesus. Hebrews 12:2 fixing our eyes on Jesus, the pioneer and perfecter of faith. For the joy set before him he endured the cross, scorning its shame, and sat down at the right hand of the throne of God.
Through faith, Jesus reached the destination. Faith is a priceless thing. Faith, hope and love are three things commonly called spiritual riches. There are a lot of acts of Jesus that define faith. Jesus did acts which others could not do, through this uncommon faith.
Saturate yourself with the Word of God. Fill yourself up with the Word of God.
Romans 10:17 Consequently, faith comes from hearing the message, and the message is heard through the word about Christ.
Don't simply just read the Bible! We must eat the Word. It must become part of your life by meditating on it.
Faith comes through hearing. Unbelief also comes through listening. It can be through the news we hear, or any negative reports, this will affect you on the inside even in a small fraction. We must be very careful what we hear. Fear enters when we hear the gory details of any sickness or other issues. Instead if we are activated by the Word Of God, uncommon faith is stirred up and developed in us. God has called us to soar up high. We are asked to set our mind on heavenly things which is permanent.
Jesus was tempted by Satan after forty days of fasting. But Jesus did not fall.
Mathew 4:4 Jesus answered, 'It is written: 'Man shall not live on bread alone, but on every word that comes from the mouth of God.'
Jesus says that man does not live on bread alone in this Scripture passage but on the Word of God. it energises and strengthens our body, soul and spirits from deep within.
Social Media:
Ordinary faith will give you ordinary results but if you have extraordinary faith, it will give you extraordinary results. Brother Damien starts a series on how to activate and develop radical faith in our lives in a practical way.
Watch full video here: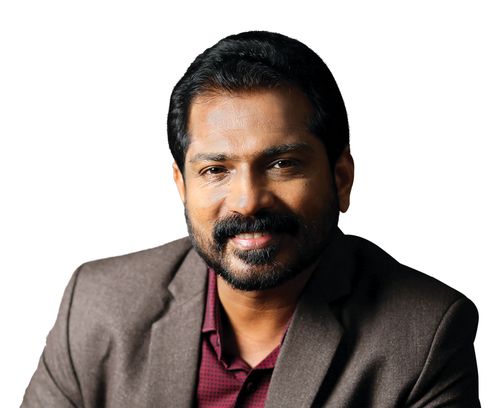 Dr. Damien Antony
Born and brought up in a Christian family, Dr. Damien Antony possessed an unquenching quest for truth right from his boyhood days and eventually his relentless search led him to the Bible. He is a Revival Preacher, Bible Teacher, Leadership Trainer, Author and a Life Coach. He moves under the anointing for Prophetic, Healing, Deliverance, Inner Healing and Financial Breakthrough. God has also blessed him with an Apostolic Mandate to take the Universal Body of Christ to the next level of revelation and anointing.