How To Have Positive Attitude In Negative Circumstances Part:1
This week we spoke about uncommon faith, great faith!
Only if we have great faith will we be able to move forward in life!
Jesus is our benchmark.
We need to fill ourselves with the Word of God. We need to memorize the Word of God. We must decide to give ourselves to God!

We need to know what to hear and what not to.
People around us say a lot of things, both negative and positive. We as children of God must know what to hear and what not. We must not get influenced by everything others say.

Mark 4:24
"And He said to them, Be careful what you are hearing. The measure [of thought and study] you give [to the truth you hear] will be the measure [of virtue and knowledge] that comes back to you–and more [besides] will be given to you who hear."

Today let us focus on how to have a positive attitude in a negative circumstance.
Many times we face disappointments. It can be anywhere, from among our friends, family, work etc.
You must have noticed the "Beware of Dogs" board in front of gates but today I tell you "Beware of Media".

In the olden days to get information about current news people would call the news channels and ask them but today we can just google it and we'll have all the information at our fingertips

We need to be very careful with all the information we receive through the media.
When children study history at school they study a biased history not the biblical history.

Isaiah 53:1
53 Who hath believed our report? and to whom is the arm of the Lord revealed?

Who has believed our report?
The messenger says.

Romans 10:10
10 For it is with your heart that you believe and are justified, and it is with your mouth that you profess your faith and are saved.

When you profess faith in Christ with your mouth you will be saved.
Getting saved is very simple but faith is what is most important!

The ABC of Salvation is
Accept , Believe and Confess!
You must believe with your heart.

The apostles say "who will believe that Jesus has died for our sins". Even if people heard this report they don't understand this report these days.

Someone once told me that the News is made up. A news channel needs news to run on an everyday basis. So they pickup a news and show it to the audience.
In between the news comes many commercials.

Once there was a video made on the Charity wing of Blessing Today and when I watched that video I found it funny since there were so many things which were made up just for the sake of making that video. No one will sit down to do the fact check of the video, no one has so much time.

We tend to believe everything that is being spread on the news.
We get messages on WhatsApp and share it with our friends.
These days we get so many messages about Covid. Do not share them instead share positive news
Do not intake bad news.

Watch full video here: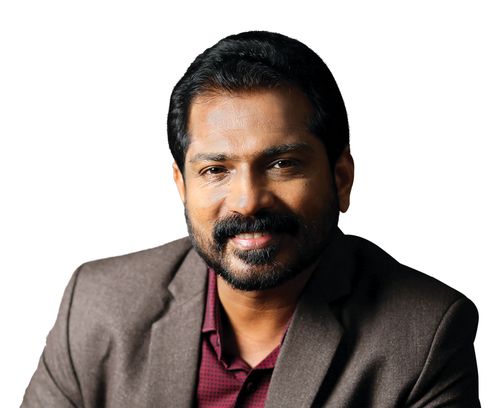 Dr. Damien Antony
Born and brought up in a Christian family, Dr. Damien Antony possessed an unquenching quest for truth right from his boyhood days and eventually his relentless search led him to the Bible. He is a Revival Preacher, Bible Teacher, Leadership Trainer, Author and a Life Coach. He moves under the anointing for Prophetic, Healing, Deliverance, Inner Healing and Financial Breakthrough. God has also blessed him with an Apostolic Mandate to take the Universal Body of Christ to the next level of revelation and anointing.