What to Do When Your Faith Is Weakened?
We've been discussing radical faith since the past two days. It often happens with the majority of the people that we become fully charged with faith while we attend a fellowship where we worship, listen to the Word and hear testimonies about God's miracle/ deliverance in others' lives. But when we return home and realize everything is the same just as before we set out for worship - our home atmosphere, sickness in the body, financial crisis, etc; it can weaken our faith. What can we do in such situations?

Our faith usually gets weakened during the waiting period and when things don't happen as per our expectations and time-frame. Sometimes we don't see the result for our prayers , sometimes the outcome is just the opposite of what we've desired and prayed for. And in such instances, our intellect overcomes the faith we have in our spirit; apprehending that the waiting period has turned out to be a wasting period.

Romans 4:16 - Therefore, the promise comes by faith, so that it may be by grace and may be guaranteed to all Abraham's offspring—not only to those who are of the law but also to those who have the faith of Abraham. He is the father of us all.

Romans 4:18-21 - Against all hope, Abraham in hope believed and so became the father of many nations, just as it had been said to him, "So shall your offspring be." Without weakening in his faith, he faced the fact that his body was as good as dead—since he was about a hundred years old—and that Sarah's womb was also dead. Yet he did not waver through unbelief regarding the promise of God, but was strengthened in his faith and gave glory to God, being fully persuaded that God had power to do what he had promised.


Abraham and Sarah were as good as dead in their bodies in order to conceive a child. Are you in such a hopeless situation in your life? Many people consider suicide as the permanent solution to their problems in life. But look here, even though their reproductive organs didn't have the capacity, they had the promise of God!

Acts 7:5-8 He gave him no inheritance here, not even enough ground to set his foot on. But God promised him that he and his descendants after him would possess the land, even though at that time Abraham had no child. God spoke to him in this way: 'For four hundred years your descendants will be strangers in a country not their own, and they will be enslaved and mistreated. But I will punish the nation they serve as slaves,' God said, 'and afterward they will come out of that country and worship me in this place.' Then he gave Abraham the covenant of circumcision. And Abraham became the father of Isaac and circumcised him eight days after his birth. Later Isaac became the father of Jacob, and Jacob became the father of the twelve patriarchs.

God promised Abraham that He'd give him descendants but they had no child for 25 long years. And during that waiting period, God gave Abraham further promises that he and his descendants would possess the land. God even gave Abraham further details that his descendants will be strangers in a country not their own for four hundred years, and they will be enslaved and mistreated; and promised him that they'd come out of that county and worship Him. Abraham received promises after promise from God, while he still had no child. Even in your life, you may have got a chain of promises from God; but if you haven't even seen its start until now, there are chances for you to receive a great blessing just like it happened to Abraham. They carried the promises of God for centuries ahead much before they held their child in their hands through whom the promises were to be fulfilled.
However, in the course of time (during their waiting period, which was 25 years) being weakened in faith, Sarah told Abraham to build a family through her slave, Hagar which later became a huge problem.

Hebrews 11:11,12 - And by faith even Sarah, who was past childbearing age, was enabled to bear children because she considered him faithful who had made the promise. And so from this one man, and he as good as dead, came descendants as numerous as the stars in the sky and as countless as the sand on the seashore.

Although they were as good as dead in their bodies, they continued to believe in God who gave them the promise.

Genesis 18:13,14 Then the Lord said to Abraham, "Why did Sarah laugh and say, 'Will I really have a child, now that I am old?' Is anything too hard for the Lord? I will return to you at the appointed time next year, and Sarah will have a son."

Genesis 21:6,7 Sarah said, "God has brought me laughter, and everyone who hears about this will laugh with me." And she added, "Who would have said to Abraham that Sarah would nurse children? Yet I have borne him a son in his old age."

Sarah at first laughed when she heard the promise of a child as she considered herself too old to bear a child; but later when she gave birth, she named him "Isaac" which meant 'laughter'. Though she initially laughed doubting God, she later believed, saw the promise and laughed out of joy.

Sometimes, you too may have been weakened in faith and done things on your own, but God can turn your current situations into moments of joy and celebration.

When they were weakened in faith, they believed the promise, considered God as faithful to fulfill the promise, praised Him and they were strengthened in faith. Even if you face ups and downs in your walk of faith, restore your faith.

Here's an analogy: A farmer sows seed and then he irrigates, adds fertilizer and has to wait for the harvest - some crops are harvested within weeks, some within months, some within years; but there's surely a harvest. The same is applicable with God's Word and His promises. If you've been given a promise, it will surely be fulfilled!

Therefore, when you are weakened in faith, cling to the promises of God and restore your faith by reflecting on God's Word and characters who've been in the same situation as yours and also by listening to others' testimonies. In this manner, you'll be strengthened in faith and experience what God has spoken over your life!

Social Media:
Our faith usually gets weakened during the waiting period and when things don't happen as per our expectations and time-frame. Here's what you can do to stand firm in your faith and see the move of God in your life. Watch and be blessed!

Watch full video here: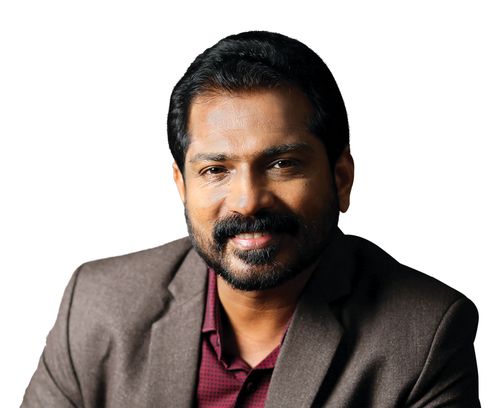 Dr. Damien Antony
Born and brought up in a Christian family, Dr. Damien Antony possessed an unquenching quest for truth right from his boyhood days and eventually his relentless search led him to the Bible. He is a Revival Preacher, Bible Teacher, Leadership Trainer, Author and a Life Coach. He moves under the anointing for Prophetic, Healing, Deliverance, Inner Healing and Financial Breakthrough. God has also blessed him with an Apostolic Mandate to take the Universal Body of Christ to the next level of revelation and anointing.