How To Have Positive Attitude In Negative Circumstances: Part 2
Whatever be our situation or circumstance in life, it is only if we have a positive attitude can we come out of it and live up to our potential. Our former President Abdul Kalam is an example of one who came out of a very poor background but chose to follow his dreams and became the President Of India.

John Osteen who was a great church planter also came from a very poor background but decided to break from that negative circumstance to be what God had planned for him.

Psalm 27:13 "I remain confident of this: I will see the goodness of the Lord in the land of the living."

We should also have this positive outlook on life and have this hope that we will see God's goodness in this life. David was someone who followed the Lord with all his heart from a young age. Even during important functions, his family wouldn't inform him or consider him as an important figure in his household. He had no status in the family. However, his eyes were on the Lord. It was in this circumstance that he wrote the above psalm. He says if he doesn't see the goodness of God, it is bad for him.

Psalm 121:1,2 "I lift up my eyes to the mountains ;where does my help come from? My help comes from the Lord, the Maker of heaven and earth."

Even during the tougher times, David looked to God and kept his hope in Him.

When we confess God's Word with our mouths, God's angels start moving for us. Instead of complaining about our situations, we should speak words of faith and know that God will never forsake us. We must trust God to change the negative situations when we declare positive words of faith. As David said in Psalm 27.10, "Though my father and mother forsake me, the LORD will receive me." This must be our attitude also.

Hebrews 13:5,8 "Keep your lives free from the love of money and be content with what you have, because God has said, "Never will I leave you; never will I forsake you."" and "Jesus Christ is the same yesterday and today and forever."

We should block out and cancel the negative news and comments and fix our minds on our hope in Christ who never changes!

We should not believe all that the media writes. We must not accept negative news, instead believe that our God is in control.

Not all prophecies are from God. Some people bring us bad prophecies about harm and death, etc. However, we have the authority to cancel all evil and bad prophecies. Negative reports/prophecies will weaken our faith. The Word says prophecies are to encourage and build up people, never to destroy. We must discern and not be destroyed.

Mark 4:24 "Consider carefully what you hear," he continued. "With the measure you use, it will be measured to you—and even more."

Proverbs 18:21 "The tongue has the power of life and death, and those who love it will eat its fruit."

Matthew 12:36,37 "But I tell you that everyone will have to give account on the day of judgement for every empty word they have spoken. For by your words you will be acquitted, and by your words you will be condemned."

When we speak words of confession, God forgives us. We must be careful of the words we accept into our hearts and fix our eyes on the hope and good future that God has promised us! The Word challenges us to speak positive words of faith in the midst of very negative situations.

SOCIAL MEDIA
How do we keep our eyes on the Lord during the tougher times? Hear more about this on the latest Morning Glory episode.

Watch the full video here: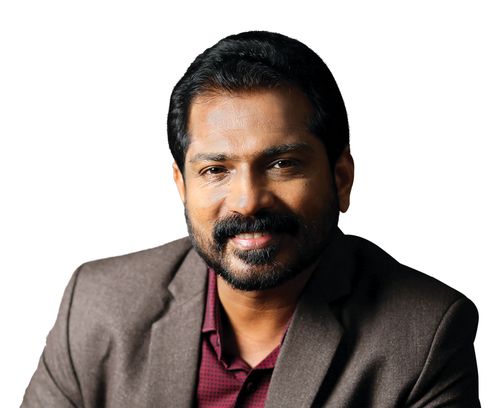 Dr. Damien Antony
Born and brought up in a Christian family, Dr. Damien Antony possessed an unquenching quest for truth right from his boyhood days and eventually his relentless search led him to the Bible. He is a Revival Preacher, Bible Teacher, Leadership Trainer, Author and a Life Coach. He moves under the anointing for Prophetic, Healing, Deliverance, Inner Healing and Financial Breakthrough. God has also blessed him with an Apostolic Mandate to take the Universal Body of Christ to the next level of revelation and anointing.