Jesus can move in any stage of your life.
Isaiah 59:1 Surely the arm of the LORD is not too short to save, nor his ear too dull to hear.
Even in situations where there seems to be no hope, God can help us. We see this in Mark 5, where Jesus can even raise up the dead. Jesus healed all kinds of diseases and delivered people during his ministry. He raised the son of the widow from Nain while they were going for his funeral, and raised Lazarus after his funeral was over. At any stage, Jesus can do the impossible. There is nothing he cannot do. It is up to us to believe and receive our miracle.
In Mark 5. 28 she thought, "If I just touch his clothes, I will be healed." She thought and confessed inside her that she would be healed and that she would live and glorify God. This faith confession is the key and is very important. On the contrary, people who think and confess negative things will be led in that direction.
Proverbs 18:21 The tongue has the power of life and death, and those who love it will eat its fruit.
Before we speak, we pre meditate on it in our thought life. As Jesus said in Matthew 12.34, "For the mouth speaks what the heart is full of". The woman with the issue of blood in Mark 5, kept confessing internally that even if no one prayed for her, she would herself go and touch Jesus' clothes although as per the Jewish law she wasn't allowed to.

The action that followed her confession is seen in Mark 5:27 When she heard about Jesus, she came up behind him in the crowd and touched his cloak,

She doesn't wait for anyone to minister her but by faith she forcefully touches Jesus from behind.
We know what happened as a result. She is immediately healed. Jesus, who realised that power had gone out from him, asked, "Who touched me ?" though she did not physically touch him.

It implies that there are two kinds of touches; physical and spiritual.
Physical touch is when one person touches another's body. Spiritual touch is beyond this. It is when you touch God in the supernatural , invisible realm with faith and receptive attitude. In this particular situation, Jesus is being touched by many people who were crowding against him but he doesn't experience their touch. These people did not connect to Jesus though they were physically touching him. We can equate this to people who attend religious meetings but their hearts don't touch Jesus.
The woman however doesn't touch Jesus physically. But only Jesus and she knew that the power of God was released through him to her. She knew because her bleeding of 12 years immediately stopped. Her touch of faith moved Jesus and released the power in Him. It was a supernatural touch.

This woman had confessed in her heart many times that if she touched Jesus she would be healed. She would have been mentally broken, emotionally drained/ physically anaemic after suffering for twelve years. She got her healing from a single touch. The power of God touched her. The Lord took away her poverty. Finally, she was fully restored.

She was fore runner of the verse Matthew 14.36, " People brought all their sick to him and begged him to let the sick just touch the edge of his cloak, and all who touched it were healed." By faith, she received her miracle.

Watch full video here: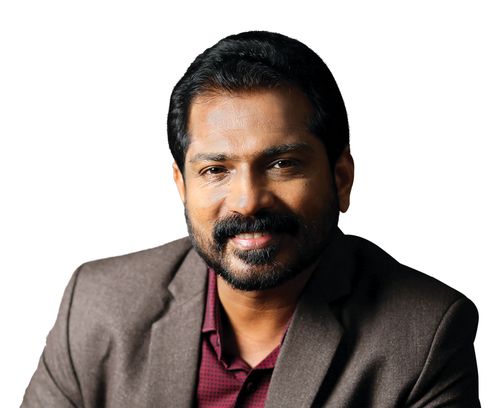 Dr. Damien Antony
Born and brought up in a Christian family, Dr. Damien Antony possessed an unquenching quest for truth right from his boyhood days and eventually his relentless search led him to the Bible. He is a Revival Preacher, Bible Teacher, Leadership Trainer, Author and a Life Coach. He moves under the anointing for Prophetic, Healing, Deliverance, Inner Healing and Financial Breakthrough. God has also blessed him with an Apostolic Mandate to take the Universal Body of Christ to the next level of revelation and anointing.