How To Receive The Father's Gifts
When the enemy tries to do something against you then God does things that make you grow!
Today we will mainly focus on the Heavenly Father's gifts to us.

Is there someone who has never been given gifts?
When we are given gifts, it's a good feeling because it makes us feel better. There's also a saying that giving gifts is one of the love languages.

Matthew 7:7-11
Ask, Seek, Knock
7 "Ask and it will be given to you;seek and you will find; knock and the door will be opened to you. 8 For everyone who asks receives; the one who seeks finds;and to the one who knocks, the door will be opened.

9 "Which of you, if your son asks for bread, will give him a stone? 10 Or if he asks for a fish, will give him a snake? 11 If you, then, though you are evil, know how to give good gifts to your children, how much more will your Father in heaven give good gifts to those who ask him!

The above verse talks about the ASK principle. You will receive only if you ask your desire, seek for it.
Ask for your desires in prayer!

Jeremiah 29:13
13 You will seek me and find me when you seek me with all your heart.

When you seek for God he will be proud of us.
If you seek God you will find him, it is through him we function properly. People ignore God and work on their own understanding, then they fall and fail but still do not search for God.

Everyone who asks will receive.
The door will be opened for the one who knocks. You must ask with open hearts.
We must never think that God will not answer our prayers because If your child asks for a fish will you give them a snake? Then how will our God in heaven not give us what we need. God will only say yes to what is good for us.

All we have to do is stretch out our hands in a receptive mode.
God only gives good gifts.
God is the greatest gift giver!
We have never paid a bill to God for all his gifts.
If we pay attention to all the good things in life they're all from God. He is the source!
We must accept all that God has planned for us.
And ask God to reveal all the gifts he has kept for us.

So now we know how to receive our gifts from God, ASK!

Watch full video here: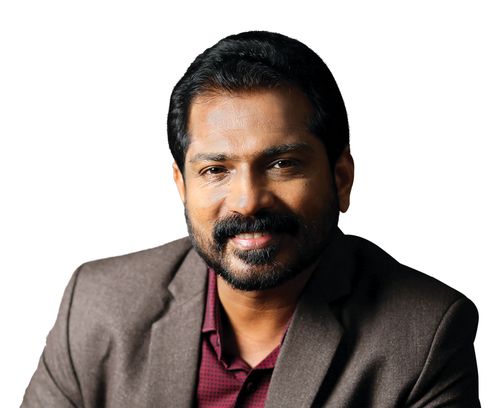 Dr. Damien Antony
Born and brought up in a Christian family, Dr. Damien Antony possessed an unquenching quest for truth right from his boyhood days and eventually his relentless search led him to the Bible. He is a Revival Preacher, Bible Teacher, Leadership Trainer, Author and a Life Coach. He moves under the anointing for Prophetic, Healing, Deliverance, Inner Healing and Financial Breakthrough. God has also blessed him with an Apostolic Mandate to take the Universal Body of Christ to the next level of revelation and anointing.