Good Gifts And Perfect Gifts
We all love giving and receiving gifts. It is a source of excitement.
Jesus has told us in Matthew 7, "Ask and it will be given to you; seek and you will find; knock and the door will be opened to you." And "9 Which of you, if his son asks for bread, will give him a stone? 10 Or if he asks for a fish, will give him a snake? 11So if you who are evil know how to give good gifts to your children, how much more will your Father in heaven give good things to those who ask Him!"
2 Corinthians 9:15 "Thanks be to God for his indescribable gift!"
Our life itself is a gift from God. His biggest gift to us was his Son, Jesus.
Romans 8:32 He who did not spare his own Son, but gave him up for us all—how will he not also, along with him, graciously give us all things?
Jesus is the most precious gift given to us and along with it God gives us all things.
James 1:13-18
When tempted, no one should say, "God is tempting me." For God cannot be tempted by evil, nor does he tempt anyone; but each person is tempted when they are dragged away by their own evil desire and enticed. Then, after desire has conceived, it gives birth to sin; and sin, when it is full-grown, gives birth to death.
Don't be deceived, my dear brothers and sisters. Every good and perfect gift is from above, coming down from the Father of the heavenly lights, who does not change like shifting shadows. He chose to give us birth through the word of truth, that we might be a kind of first fruits of all he created."
This passage begins by telling us that we should not blame God for our temptations. This is not something that God does. However, God does test us. Testing is something we do to check the quality of something; it does not have a bad intention. But temptation is done with the intention of making someone fall in a trap. God uses tests to check our faithfulness and our character in order to promote us.
Luke 16.10-12 Whoever can be trusted with very little can also be trusted with much, and whoever is dishonest with very little will also be dishonest with much. So if you have not been trustworthy in handling worldly wealth, who will trust you with true riches? And if you have not been trustworthy with someone else's property, who will give you property of your own?
Verse 14 tells us that we are tempted by our own evil desires. This desire leads to sin, which then leads to death!
Don't be deceived, my dear brothers and sisters. After a warning in verse 16, Apostle James in Verse 17 tells us that every good and perfect gift is from God! There is no change in Him, he stays the same and keeps his word! He gave us a born again experience and made us the firstfruits of all creation.
There are two types of gifts: good and bad. Good gifts can be both good and perfect.
For example, wealth. Wealth is good because we need money for anything in this world. However, the love of money is wrong.
Proverbs 10:22 "The blessing of the LORD makes one rich, And He adds no sorrow with it."
This is a perfect gift!
Another example is when Moses prayed for God to come with them. God says he will send an angel. Moses disagrees and says an angel is not enough. Exodus 33:15 Then Moses said to him, "If your Presence does not go with us, do not send us up from here. Sending an angel is a good gift, but God's presence with us is a perfect gift!
Another example is when you pray for a new house to live in and God grants it; this is a good gift. But it becomes a perfect gift when He gives you your own house.
When the crowd that was with Jesus needed food, a boy brought his lunch to the disciples. This was a good gift. When Jesus gave thanks and the food was sufficient for the 5000 with twelve baskets left over, it became a perfect gift!
In the wedding of Cana, water in the six jars are good gifts but turning it into the best wine is a perfect gift. We must not be satisfied with good gifts, but desire perfect gifts.
Good gifts are worldly and temporary and perfect gifts are spiritual and heavenly!

Watch full video here: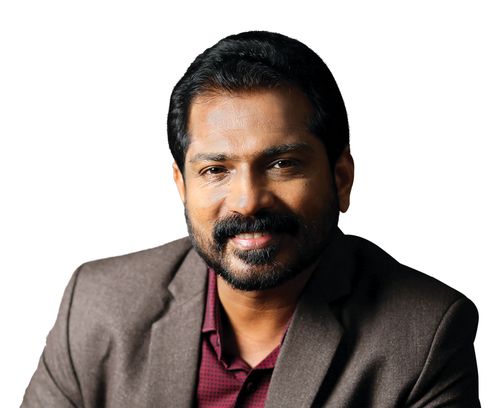 Dr. Damien Antony
Born and brought up in a Christian family, Dr. Damien Antony possessed an unquenching quest for truth right from his boyhood days and eventually his relentless search led him to the Bible. He is a Revival Preacher, Bible Teacher, Leadership Trainer, Author and a Life Coach. He moves under the anointing for Prophetic, Healing, Deliverance, Inner Healing and Financial Breakthrough. God has also blessed him with an Apostolic Mandate to take the Universal Body of Christ to the next level of revelation and anointing.