We should all be ready to Ask, Seek and Knock for all the gifts of God and it shall be given to us.
2 Corinthians 9: 15
Thanks be to God for his indescribable gift

Our perfect gift that God gifted us is Jesus.

Romans 8:32
He who did not spare his own Son, but gave him up for us all—how will he not also, along with him, graciously give us all things?

James 1:13-16
When tempted, no one should say, "God is tempting me." For God cannot be tempted by evil, nor does he tempt anyone; 14 but each person is tempted when they are dragged away by their own evil desire and enticed. 15 Then, after desire has conceived, it gives birth to sin; and sin, when it is full-grown, gives birth to death.

If we get tempted never think it's God who is tempting us All temptation and suffering is from the devil. It's our evil desires that develop to sins and leads to death. Our God is an unchanging God.

Proverbs 10:22
The blessing of the Lord makes one rich, and He adds no sorrow with it.

No harm is ever from God. There are many gifts from God which can be categorized, one such important such gift is the Gift of Salvation.

The Gift of Salvation is a gift that is absolutely free and this is from God. The Son is the best gift that the Father ever gave us. This gift of salvation is still not understood by everyone.

Romans 6:23
For the wages of sin is death, but the gift of God is eternal life in Christ Jesus our Lord

The Gift from God is eternal life in Jesus Christ. We just have to receive and enjoy this.

Psalms 49:7-9.
No one can redeem the life of another
or give to God a ransom for them—
8 the ransom for a life is costly,
no payment is ever enough—
9 so that they should live on forever
and not see decay.

Nothing could ever be substitute to what God did for us through his only begotten Son. He did this to redeem us and it is very costly. He made the mission impossible to mission possible. No sacrifices of any animals, fasting or any kind of offering can replace the sacrifice Jesus did for us by shedding his own blood on the cross in order to redeem us .

Romans 3:22-24

This righteousness is given through faith in Jesus Christ to all who believe. There is no difference between Jew and Gentile, 23 for all have sinned and fall short of the glory of God, 24 and all are justified freely by his grace through the redemption that came by Christ Jesus.

We just need to believe we will receive this salvation. We are all sinners and have sinned but we are all justified by Jesus.
Jesus is the perfect and greatest gift . It is through him all the other gifts are attained.

Ephesians 2:8-9
For it is by grace you have been saved, through faith and this is not from yourselves, it is the gift of God— 9 not by works, so that no one can boast.

It is by his grace we are saved. Many religions including many Christian believers tend to think in a perspective that our eternal life is determined by our earthly deeds or works we do.This is wrong. Our eternal life is not judged by anything but by Jesus' sacrifice. We just have to believe that God sent his son Jesus to die for our sins about 2000 years ago then we will get the freely available gift of salvation.

Ephesians 2:10
For we are God's handiwork, created in Christ Jesus to do good works, which God prepared in advance for us to do.

The only way to heaven and attain eternal life is through Jesus. We have to humble ourselves and accept that Jesus died for our sins, then no matter how big our sins are, it will all be canceled and we will be made free of sin. This is the glorious truth we must accept. Jesus is the most perfect gift that gifted us the gift of Salvation.

Watch full video here: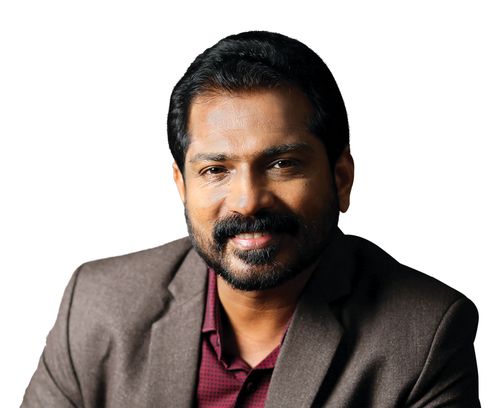 Dr. Damien Antony
Born and brought up in a Christian family, Dr. Damien Antony possessed an unquenching quest for truth right from his boyhood days and eventually his relentless search led him to the Bible. He is a Revival Preacher, Bible Teacher, Leadership Trainer, Author and a Life Coach. He moves under the anointing for Prophetic, Healing, Deliverance, Inner Healing and Financial Breakthrough. God has also blessed him with an Apostolic Mandate to take the Universal Body of Christ to the next level of revelation and anointing.