Bad People Can Go To Heaven
Salvation is a gift. There is no bill attached to a gift. This is a gift that good people find hard to accept. Those who do good, who always help others, attend every prayer and only do good deeds find it difficult to accept this free gift of salvation. But in the case of those who are self-aware that they are not living the right way, or indulging in alcoholism and ungodly activities are those who easily accept the gift of salvation. Self-proclaimed righteous people are not those who are saved. They feel that they have no need for salvation. Such people to be saved must take away the thought that they will go to heaven because they are good. They must understand that however good they are compared to various bad people, all have sinned.
It is clearly written in
Romans 3:23, for all have sinned and fall short of the glory of God,
Most of the time our ego gets in the way of even something as simple as paying the bill after having food with friends in a restaurant. This happens in the case of salvation as well. Some may think that since they are doing only good and reading the Word of God and attending all prayers this assures them a straight ticket to heaven. It is like the rich young man who told Jesus that he had kept all the commandments. But Jesus tells him to sell his possessions to attain eternal life because this obsession was the obstacle that stopped him from receiving salvation. He did not pass the test as he was not willing to love the creator of the wealth more than the wealth. ( Matthew 19.16-26).
God has given the liberty to accept his gracious gift of salvation. It is our ego that gets in the way of enjoying the gifts and blessings that God pours generously into our lives.
No religion can understand the gift of God! The basic concept of every person is that we should live as a good person and go to heaven. But Heaven doesn't accept this as no one can live according to heaven's standard on earth. God is holy, faithful, righteous etc and it is impossible for man to live according to the qualities of God. In the Old Testament, God gave Moses the Law ( Ten Commandments) but no one including Moses was able to completely fulfil the Law's requirements.
Luke 15:22-24 22 "But the father said to his servants, 'Quick! Bring the best robe and put it on him. Put a ring on his finger and sandals on his feet. 23 Bring the fattened calf and kill it. Let's have a feast and celebrate. 24 For this son of mine was dead and is alive again; he was lost and is found.' So they began to celebrate.

In this scripture portion we read about how the father greeted the lost son. The father has given around seven things for his younger son who was lost!
Cleansing
Ring
Robe
Sandals
Feast with fattened calf
Caleberatio
Got back the Father's rights
He got all these things not because he was worthy of it, it was purely by grace.
We will be going into further details about the gifts that the father gave the son in the coming days.
Watch the full video here: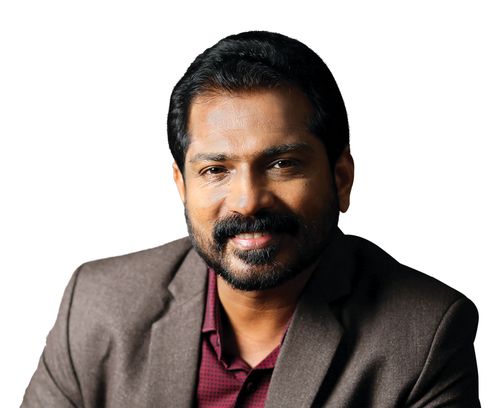 Dr. Damien Antony
Born and brought up in a Christian family, Dr. Damien Antony possessed an unquenching quest for truth right from his boyhood days and eventually his relentless search led him to the Bible. He is a Revival Preacher, Bible Teacher, Leadership Trainer, Author and a Life Coach. He moves under the anointing for Prophetic, Healing, Deliverance, Inner Healing and Financial Breakthrough. God has also blessed him with an Apostolic Mandate to take the Universal Body of Christ to the next level of revelation and anointing.