God's Love Is Not Performance Based
Luke 15:22-24 '22 "But the father said to his servants, 'Quick! Bring the best robe and put it on him. Put a ring on his finger and sandals on his feet. 23 Bring the fattened calf and kill it. Let's have a feast and celebrate. 24 For this son of mine was dead and is alive again; he was lost and is found.' So they began to celebrate.'

All of us know the parable of the 'Lost Son'.

He lost everything he had and eventually went back to his father. He decided to plead with his father to take him in as a servant.

The 'Lost Son' refers to every one of us. We who were lost but came back to the Father and repented of our sins.
In the parable, the older son was the righteous person. He was always there with his father and worked in the fields. But when he saw his father rejoicing with his brother who returned after spending all his wealth, he was furious.

Most of the religions follow this older son's policy. They believe only they will go to heaven because they are good people, served God always, did nothing wrong, have no criminal background etc. whereas those who are sinners will never go to heaven. These religions can never comprehend God loving a sinner who repents.

A person who gives to the poor, helps the needy, does good deeds, commits no sin etc. can also be kept from inheriting salvation. How does this happen?

Ephesians 2:8 'For it is by grace you have been saved, through faith—and this is not from yourselves, it is the gift of God—'

It is only 'grace' that can save you! Only the New Testament church has been given grace through Christ. Grace is the foundation. It is not because of a man's works or deeds that he is saved.

Paul who was first called Saul, according to him he was perfect in all ways, he obeyed the laws, studied under Gamaliel, was born in Tarsus and much more.
But when he heard that salvation comes through Christ and the people were repenting and receiving this salvation, he was furious. He became angry like the older son.
Those who are like the older son don't only lose salvation but also the blessings that come through Christ.

Yes it is difficult to understand this. It's not the so-called 'good people' that go to heaven. But those who are humble and repent that receive salvation.

It is through Christ that grace has been given. In the Old Testament, blessings were performance based. Doing good deeds, keeping the laws and commandments, praying, were all considered. But in the New Testament it is no longer performance based, it's much more than that.
The Bible says he gives grace to the humble.
If God looked at the performance, the older son should be celebrated in the parable.

God's love is limitless and unconditional. God loves the sinners but they don't know this. Only when you open your heart to him will you be able to experience his love. Draw near to God and he will draw near to you. Salvation is a free gift.

Summary
God's love, his grace, his mercy, salvation is kept for all. But only those who believe in him and repent can inherit all these. Many times people do good deeds so as to get the ticket to heaven. But it's more than deeds or works. God looks at your heart. It is by grace that God has given salvation to everyone.
Be it the worst of the sins that a person has committed, if he repents and draws close to Christ, Christ will draw close to him. His love is unconditional.

Watch the full video here: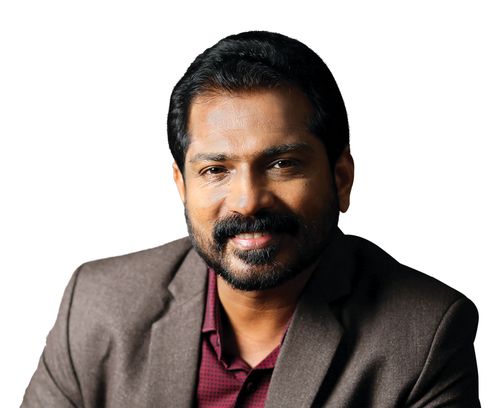 Dr. Damien Antony
Born and brought up in a Christian family, Dr. Damien Antony possessed an unquenching quest for truth right from his boyhood days and eventually his relentless search led him to the Bible. He is a Revival Preacher, Bible Teacher, Leadership Trainer, Author and a Life Coach. He moves under the anointing for Prophetic, Healing, Deliverance, Inner Healing and Financial Breakthrough. God has also blessed him with an Apostolic Mandate to take the Universal Body of Christ to the next level of revelation and anointing.