Overwhelming Blessings For You
In order to receive a gift that is totally free, we need humility and be in a receptive mode. Some struggle due to their ego and wouldn't be able to enjoy/ benefit from those gifts. Salvation is a free gift from above, and in addition to it our heavenly Father has gifted us countless things.

James 1:17 - Every good gift and every perfect gift is from above, and comes down from the Father of lights, with whom there is no variation or shadow of turning.

Religions including Christianity often stress on leading a prayerful life and doing good works in order to reserve a seat for yourself in heaven, but the Bible does not say so. The Lord is gracious to the humble. Jesus has extended the free gift of salvation and all we need to do is receive it with faith and humility. Salvation is based on grace and He gifts us out of His love for us and never on the basis of our performance.

Many times, we consider ourselves worthless to approach God and it is true that nobody on Earth has ever lived according to God's standards. All our righteous acts are like filthy rags; but the righteousness of God is given through faith in Jesus Christ to all who believe.
Romans 3:23,24 - for all have sinned and fall short of the glory of God, and all are justified freely by his grace through the redemption that came by Christ Jesus.

One who follows religion can't receive the free gift of salvation, for religion always stresses on self-righteousness and good works. But salvation is free to all who believe.

Ephesians 2:4,5 - But because of his great love for us, God, who is rich in mercy, made us alive with Christ even when we were dead in transgressions—it is by grace you have been saved.

Usually, it's the accused who are put behind bars (although some would be put in jail due to some injustice), but Jesus taught that the tax collectors and the prostitutes can become citizens of Heaven.
Matthew 21:31 - Truly I tell you, the tax collectors and the prostitutes are entering the kingdom of God ahead of you.

Murderers, thieves, prostitutes all can make Heaven their eternal home, provided that they repent of their sins and follow Jesus.
Matthew 9:13 - For I have not come to call the righteous, but sinners."

God desires that none should perish and therefore He sent His own Son to be a sin offering so that we'd be justified by His blood. Jesus is the only way, He is the only Door and all you need to do is believe what Jesus did for you and receive the free gift of salvation.

Luke 15:22-24 - But the father said to his servants, 'Quick! Bring the best robe and put it on him. Put a ring on his finger and sandals on his feet. Bring the fattened calf and kill it. Let's have a feast and celebrate. For this son of mine was dead and is alive again; he was lost and is found.' So they began to celebrate.

God's Love is Based on His Grace and not on Our Performance

Years ago, while I was growing spiritually, I'd be reminded of my wrongdoings and shortcomings whenever I closed my eyes to pray and would question my worthiness to approach God. I'd further think that I haven't won souls for Christ or planted churches or performed miracles in the Name of Jesus, etc. and end up being distressed. I shared how I felt with a man of God and he told me, 'Damien, God does not love you based on your performance. Even before Jesus started His ministry, as he got baptized and went up out of the water, heaven was opened, and a voice from heaven said, "This is my Son, whom I love; with him I am well pleased."'

The essence of God is love. (1 John 4:8,16) You may haven't yet tasted His love, but He is love. As you draw close to His heart, you'd taste His love. Apostle John opened his heart for Jesus more than the other disciples due to which he felt that Jesus loved him more and he wrote of himself - the disciple that Jesus loved. May we be able to say the same of ourselves.

The Gifts of the Father
1. Restoration Of The Image Of God/ Holiness
Although it's not mentioned there (Luke 15:22-24), I suppose that the father would have first let his son take a bath as he had come from the field where he fed pigs and was in a bad shape. Though he returned as a pauper and unkempt, his features that resembled his father were revealed after he was cleansed. The image of his father was restored. When we grow in holiness, we become more like our heavenly Father.
Leviticus 19:2 - Be holy because I, the LORD your God, am holy.
Genesis 1:26 - Then God said, "Let us make mankind in our image, in our likeness, so that they may rule over the fish in the sea and the birds in the sky, over the livestock and all the wild animals, and over all the creatures that move along the ground."

God's cleansing process includes our repentance, washing with the Word (Ephesians 5:26) and even water baptism too. The more you are holy, the more you are like God the Father. We'll look into the remaining gifts in the days ahead.

Watch the full video here: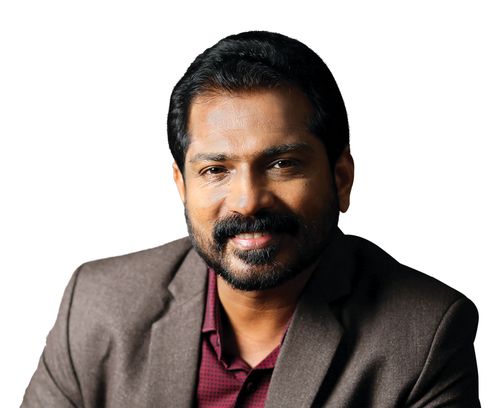 Dr. Damien Antony
Born and brought up in a Christian family, Dr. Damien Antony possessed an unquenching quest for truth right from his boyhood days and eventually his relentless search led him to the Bible. He is a Revival Preacher, Bible Teacher, Leadership Trainer, Author and a Life Coach. He moves under the anointing for Prophetic, Healing, Deliverance, Inner Healing and Financial Breakthrough. God has also blessed him with an Apostolic Mandate to take the Universal Body of Christ to the next level of revelation and anointing.