All good things come from God!
We have been discussing The Heavenly Father's blessings.
Make sure you go through that.

He does not bless us because of our standard or because of our good deeds but because of his grace. No matter how much ever we think that we are good and righteous, we are all sinners.
We are blessed only because of the grace of God.

If you think that you fast and pray or read the Bible everyday or pray everyday that does not mean you are right, you are still a sinner.
When we go into God's presence you will not be seen as from the family you come from or your earthly status.

There is a concept that good people go to heaven and bad people go to hell, this is just a concept.
Anybody can go to heaven, no matter where they come from.
Heaven is open for everyone!
People who are immersed in sin can also enter heaven.
But only through faith in Christ!
If you believe in Christ alone, you alone will be saved.
If you believe in him along with your family all of you will be saved.

Acts 16:31
31 They replied, "Believe in the Lord Jesus, and you will be saved, you and your household."
It is in our hands as humans to choose to go to heaven or not, God has given us that free choice.
We need to tell God that we believe in his Son Jesus.
It is that simple!


Luke 15:22-24
22 "But the father said to his servants, 'Quick! Bring the best robe and put it on him. Put a ring on his finger and sandals on his feet. 23 Bring the fattened calf and kill it. Let's have a feast and celebrate. 24 For this son of mine was dead and is alive again;he was lost and is found.' So they began to celebrate.

The fathers reaction to his son coming back was not an angry reaction but he called for the best robe! If an earthly father can give the best on his prodigal son's return then think about what our Father in Heaven would do for us!!

The Bible says "Be Holy as I am Holy"

The father first cleansed him and dressed him up with the best robe!
Which means God has his best for you!
After living in sin, you will experience the best from God.
God never gives us something ordinary, he gives us extraordinary blessings that no one has ever imagined or thought about!

God will give you a spiritual garment, he will give you the robe of righteousness.

Once you accept Jesus just look back at how you were and your present. Life will be simply exciting and comfortable!
Now it is your job to accept him or not.

Righteousness is God's standard of holiness. It is the right relationship with God.
Will you accept his gift of righteousness?

Watch full video here: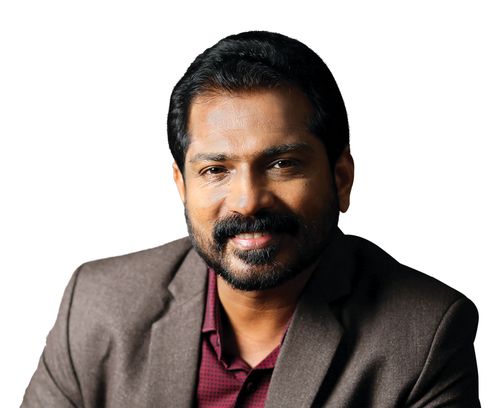 Dr. Damien Antony
Born and brought up in a Christian family, Dr. Damien Antony possessed an unquenching quest for truth right from his boyhood days and eventually his relentless search led him to the Bible. He is a Revival Preacher, Bible Teacher, Leadership Trainer, Author and a Life Coach. He moves under the anointing for Prophetic, Healing, Deliverance, Inner Healing and Financial Breakthrough. God has also blessed him with an Apostolic Mandate to take the Universal Body of Christ to the next level of revelation and anointing.