We are continuing on the topic of our Father's heavenly gifts and how we can receive it. But most of us don't know how to make use of the free salvation package. It is more than just receiving Jesus as our Saviour. We must enjoy God's blessings. As Matthew 6. 25-34 says, we don't have to worry about anything. God cares for us and has provided everything for us. All this is included in his salvation package. God's children have a right to all that belongs to the Father.

In the parable of the prodigal son, Jesus illustrates the story of a lost son who repents and comes back to the Father's house and is restored. This depicts the life of each one of us. It tells us what we get when we come to the father's house. When we get Jesus we get everything for now and for eternity.

1.The prodigal son who returned had to be cleansed so that the resemblance to the father was restored. This speaks that every sinner who comes to the Father has to be cleansed so that the image or reflection of the father will be seen in us.
2. Secondly the Father gives him the best robe which denotes the "Robe of Righteousness"
3. A new ring which shows a covenantal relationship between the father and son.
4. New sandals are given which indicates that his position was restored and also a new way life

Luke 15:22-24
But the father said to his servants, 'Quick! Bring the best robe and put it on him. Put a ring on his finger and sandals on his feet. 23 Bring the fattened calf and kill it. Let's have a feast and celebrate. 24 For this son of mine was dead and is alive again; he was lost and was found.' So they began to celebrate

1. Feast with a fattened calf

Here a calf is fed with special feed and fattened. It is this fattened calf that is killed and prepared. The best one. The father gives a FEAST with a fattened calf : a sinner who comes to Jesus will experience a great feast.
In all the 3 parables of the lost coin, lost sheep and lost son, there is a great celebration when the lost is found.
Revelation 3.20 Here I am! I stand at the door and knock. If anyone hears my voice and opens the door, I will come in and eat with that person, and they with me.
We see Jesus eating with anyone who lets him in.

The father has a fattened calf mentality .i.e. to give the very best to his children. Earthy parents also normally desire the best for their kids although the kids sometimes do not make use of it. The older brother was upset with all the celebrations. He depicts a person with a religious or legalistic mentality. He had a skinny calf mentality; he was angry at his father's attitude. There would be many who would be jealous and envious at the father's lavish love.

Father's lavish love includes both spiritual and physical provision.
Matthew 6.33 But seek first his kingdom and his righteousness, and all these things will be given to you as well.

Psalm 23.5 You prepare a table before me in the presence of my enemies. You anoint my head with oil; my cup overflows.
This speaks about a royal banqueting table that the father prepares for us to honour us in the presence of our enemies.

Isaiah 58.14 then you will find your joy in the LORD, and I will cause you to ride in triumph on the heights of the land and to feast on the inheritance of your father Jacob." For the mouth of the LORD has spoken.

Luke 13.29 People will come from east and west and north and south, and will take their places at the feast in the kingdom of God.

It is not only on earth that we receive a feast from God, but also in heaven.

Watch full video here: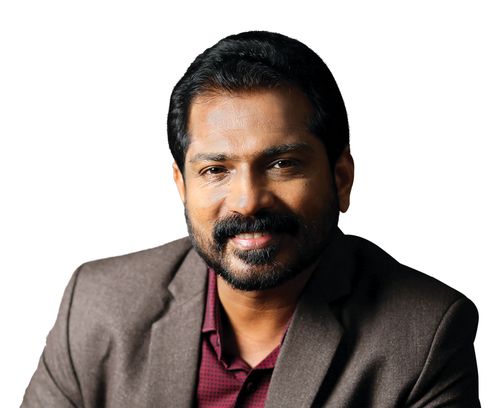 Dr. Damien Antony
Born and brought up in a Christian family, Dr. Damien Antony possessed an unquenching quest for truth right from his boyhood days and eventually his relentless search led him to the Bible. He is a Revival Preacher, Bible Teacher, Leadership Trainer, Author and a Life Coach. He moves under the anointing for Prophetic, Healing, Deliverance, Inner Healing and Financial Breakthrough. God has also blessed him with an Apostolic Mandate to take the Universal Body of Christ to the next level of revelation and anointing.