Luke 15:22-24
22 "But the father said to his servants, 'Quick! Bring the best robe and put it on him. Put a ring on his finger and sandals on his feet. 23 Bring the fattened calf and kill it. Let's have a feast and celebrate. 24 For this son of mine was dead and is alive again; he was lost and is found.' So they began to celebrate.

A great celebration!

In the same chapter, when the lost sheep was found there was a celebration.

Luke 15:10 'In the same way, I tell you, there is rejoicing in the presence of the angels of God over one sinner who repents."
When a person repents and turns to God, there is great rejoicing. When you bring a person to Christ, you are throwing a party in heaven!

Christian life is when you are able to rejoice in the midst of all suffering and pain. No matter what your circumstances are, rejoice in the Lord always.
Yes, your life won't be easy just because you follow Christ, but you have hope in the One who has conquered all.

Philippians 4:4 ' Rejoice in the Lord always. I will say it again: Rejoice!'
The dungeons those days were almost 4 feet in height. Which means an average person could not stand erect. Here Paul was put in chains and what did he have to preach?
To rejoice in the Lord! 'Always', no matter what your situation is, Rejoice in the Lord.

These same prisoners when you keep reading further you see they were singing songs of praise!
Usually a person sings or hums a tune when he is happy. Here, even though they were put in jail they were happy and rejoiced in the Lord.

When the prodigal son returned home, there was great rejoicing. The father, son along with all the servants were singing and dancing and had a great feast. This is the start of a Christian life. Where the children of God repent and come back to the Father.

Psalms 30:11 'You turned my wailing into dancing; you removed my sackcloth and clothed me with joy,'
Nehemiah 8:10 ' Nehemiah said, "Go and enjoy choice food and sweet drinks, and send some to those who have nothing prepared. This day is holy to our Lord. Do not grieve, for the joy of the Lord is your strength."'

Proverbs 17:22 'A cheerful heart is good medicine, but a crushed spirit dries up the bones.'

Jeremiah 46:11 '"Go up to Gilead and get balm, Virgin Daughter Egypt. But you try many medicines in vain; there is no healing for you.'

Want healing? There are many who have medicines daily but do not get any result.
Healing should start from inside. A cheerful heart is good medicine. Start your day in worship.

Summary
Many of us have this false notion of a christian life. We think of it to be one of sadness and troubles and persecution. In truth that is not so, christian life is a life of dancing, worshipping, celebration and rejoicing in Christ. No matter what life throws at you, remember that the one who has called you is faithful. He has conquered all.

Watch the full video here: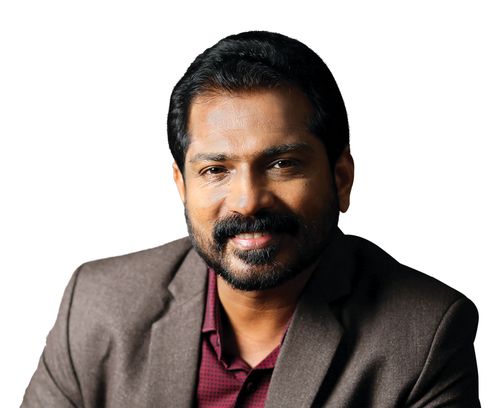 Dr. Damien Antony
Born and brought up in a Christian family, Dr. Damien Antony possessed an unquenching quest for truth right from his boyhood days and eventually his relentless search led him to the Bible. He is a Revival Preacher, Bible Teacher, Leadership Trainer, Author and a Life Coach. He moves under the anointing for Prophetic, Healing, Deliverance, Inner Healing and Financial Breakthrough. God has also blessed him with an Apostolic Mandate to take the Universal Body of Christ to the next level of revelation and anointing.