What Is In The Salvation Package?
We discussed in the last episodes about the return of the prodigal son and how he was welcomed back in celebration, with a new robe, a ring, sandals and a feast. He had only wanted to be treated like a servant. He was welcomed in like a new child to the family!
When we say that we have been saved, sometimes people that are Christians by birth think that they have just transferred to a little better understanding of the Word which will ultimately take them to heaven but they slowly lose their first love and passion for Christ. But getting saved is so much more than that and we receive so many blessings and gifts from God on accepting Jesus Christ.
A lot of us think of salvation as just the forgiveness of our sins. They limit themselves to just forgiveness of sins and live as ordinary Christians. After the first passion, they tend to go to church on Sundays, pray everyday, read the bible, but live everyday like any other non-believer. But is that what God has planned for us?
The word "salvation'' in the Greek language is 'sozo'. The promises or offer in this word 'sozo' are:
An escape from eternal damnation and the gift of eternal life (this is what we consider as salvation normally)
Deliverance (from addictions, bondages, bad habits, sinful patterns etc.)
The normal procedure of salvation is as follows:
Romans 3:23 "for all have sinned and fall short of the glory of God,"
Romans 6:23 "For the wages of sin is death, but the gift of God is eternal life in[a] Christ Jesus our Lord."
Romans 10:9 "If you declare with your mouth, "Jesus is Lord," and believe in your heart that God raised him from the dead, you will be saved."
But there is more to salvation than just accepting Jesus as our Saviour for the forgiveness of sins. Jesus came to set the captives free and in His name, there is deliverance and freedom! A person who is saved also receives deliverance/ freedom from all wrong addictions, bondages etc.
Healing - Jesus healed everyone that came to Him and he could do the impossible. He is the same today! It is our choice whether or not to opt for healing.
Hebrews 13:8 "Jesus Christ is the same yesterday and today and forever."
Protection (from the hands of the devil, from all the evil attacks, from all kinds of demons and evil spirits etc.)
God's divine power protects us. We aren't able to see everything in the spiritual world. But God sees, and protects us from all attacks.
Isaiah 54:17 "no weapon forged against you will prevail and you will refute every tongue that accuses you. This is the heritage of the servants of the Lord, and this is their vindication from me," declares the Lord."
Jesus said that He is the good Shepherd who would protect his sheep and lead them to eternal life.
Wholeness (in body, soul and spirit)
When a person is saved, he comes to God as a raw material. A lot of work needs to be done in his mind, body etc. God wants to make us complete in Christ.
Colossians 2:10 "and in Christ you have been brought to fullness."
There is a complete personality development in Christ Jesus.
This is what God has promised us through the gift of salvation. It is up to us to focus on these, pray about it and receive these blessings from God! We should confess and claim Bible promises and receive them in faith. We must believe that this is our right and must enjoy its benefits. We must train ourselves to stay in the freedom and deliverance that Jesus has given us through salvation. We must close all doors of fear by faith and enjoy God's protection.
John 14.6 Jesus answered, "I am the way and the truth and the life. No one comes to the Father except through me.
Acts 4:12 Salvation is found in no one else, for there is no other name under heaven given to mankind by which we must be saved."
We must be aware of all the five aspects that salvation (sozo) contains and enjoy life on earth.
Watch full video here: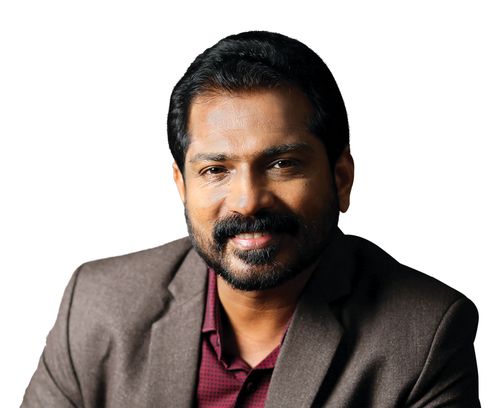 Dr. Damien Antony
Born and brought up in a Christian family, Dr. Damien Antony possessed an unquenching quest for truth right from his boyhood days and eventually his relentless search led him to the Bible. He is a Revival Preacher, Bible Teacher, Leadership Trainer, Author and a Life Coach. He moves under the anointing for Prophetic, Healing, Deliverance, Inner Healing and Financial Breakthrough. God has also blessed him with an Apostolic Mandate to take the Universal Body of Christ to the next level of revelation and anointing.