Will The Lord Forgive Me?
Many millions and more still live with doubt on whether the Lord will forgive them from their huge sins. The Bible, the word of God, clearly says, Jesus bore all the sins of the entire mankind and died for our forgiveness on the cross of Calvary 2000 years ago.
Isaiah 53:3-5
He was despised and rejected by mankind, a man of suffering, and familiar with pain.Like one from whom people hide their faces he was despised, and we held him in low esteem4 Surely he took up our pain and bore our suffering,
yet we considered him punished by God,stricken by him, and afflicted.
5 But he was pierced for our transgressions,he was crushed for our iniquities;the punishment that brought us peace was on him, and by his wounds we are healed
Jesus has never sinned .He was sinless and very holy .No one in this world lived who can be compared to his purity and innocence.God the Father interacts and deals with us through Jesus in this New Testament age.
Whatever we need it is only through Jesus. Salvation is through Jesus.
John 14:6
Jesus answered, "I am the way and the truth and the life.No one comes to the Father except through me.
Jesus is the only way.
Acts 4:12
Salvation is found in no one else, for there is no other name under heaven given to mankind by which we must be saved
All the blessings from God, Holy Spirit anointing , ministry and everything in this world is through Jesus.Jesus carried all our sins and was crushed on the cross for us. All our wrongs in thoughts and action were taken care of by Jesus by the crown made of thorn was to show our sinful thoughts being forgiven.
We should all understand that even before we are born all the sins that we are to commit were already forgiven because two thousand years ago Jesus died on the cross of calvary. Jesus did the ransom then for all our sins . The answer to the question Will God forgive me ?Yes he will . We just have to accept that forgiveness and receive what Jesus did for us. If you do not believe this it simply means you do not believe in God and his word .Inorder to accept the freely available gift of salvation we just need to believe in Jesus and his sacrifice for our redemption. Only Jesus can forgive our sins
Hebrew 9 : 22
In fact, the law requires that nearly everything be cleansed with blood,and without the shedding of blood there is no forgiveness
The sinless blood of Jesus was shed and it is the only pure Holy blood that can wash away our sins.
I would like to bring to attention a beautiful portrayal of how we get forgiveness by just believing in the Son of God.
How does the thief on the cross fit into your theology?No baptism, no communion, no confirmation , no speaking in tongues , no mission trips, no volunteerism and no church clothes. He couldn't even bend his knees to pray.He didn't say the sinner's prayer and among other things he was a thief. Jesus did not take away his pain, heal his body or smite away the scoofers. Yet it was the thief who walked into heaven the same hour as Jesus did by believing. He had nothing more to offer than his belief that Jesus was who he said he was. No spin from brilliant theologians.No ego or arrogance.No shiny lights, skinny jeans or crafty words. No haze machines, donuts or coffee in the entrance.Just a naked dying man on the cross unable to even folds his hands to pray
That moment the thief believed his sins were washed. This is the moment when you all can accept Jesus and forgive your sins.
2 Corinthians 6 : 2
For he says,
"In the time of my favour I heard you,
and on the day of salvation I helped you.
Always remember the ABC's
Accept Jesus.Believe in him Confess it
John 3: 16
16 For God so loved the world that he gave his one and only Son,that whoever believes in him shall not perish but have eternal life
Romans 10:9-10
If you declare with your mouth, "Jesus is Lord,"and believe in your heart that God raised him from the dead, you will be saved.10 For it is with your heart that you believe and are justified, and it is with your mouth that you profess your faith and are saved.
The salvation package is available to everyone it includes
Eternal life
Deliverance
Healing
Protection
Wholeness
It is all already embedded; we just have to activate it and confess it . I believe in you Lord Jesus and i confess you are my Lord and i recieve your salvation.
1 Peter 2:24
He himself bore our sins"in his body on the cross, so that we might die to sins and live for righteousness; "by his wounds you have been healed.
Acts 16:31
They replied, "Believe in the Lord Jesus, and you will be saved—you and your household
Ephesians 6 : 17
Take the helmet of salvation and the sword of the Spirit,which is the word of God.
Let's all completely believe and accept that Jesus has forgiven our sins
Watch full video here: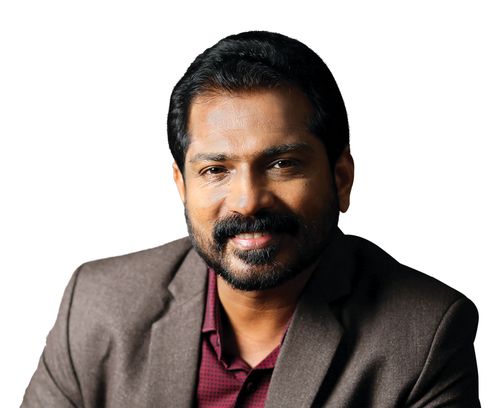 Dr. Damien Antony
Born and brought up in a Christian family, Dr. Damien Antony possessed an unquenching quest for truth right from his boyhood days and eventually his relentless search led him to the Bible. He is a Revival Preacher, Bible Teacher, Leadership Trainer, Author and a Life Coach. He moves under the anointing for Prophetic, Healing, Deliverance, Inner Healing and Financial Breakthrough. God has also blessed him with an Apostolic Mandate to take the Universal Body of Christ to the next level of revelation and anointing.