The cognizance of the blessings and gifts that our Heavenly Father has bestowed on us will transform our lives. It will liberate us from all sorts of poverty - spiritual and financial.

John 4:10 - Jesus answered her, "If you knew the gift of God and who it is that asks you for a drink, you would have asked him and he would have given you living water."

Of all that Abba has gifted us, 'the gift of the Holy Spirit - the living water' is premier. God will quench our spiritual thirst.
Isaiah 58:11 - The LORD will guide you always; he will satisfy your needs in a sun-scorched land and will strengthen your frame. You will be like a well-watered garden, like a spring whose waters never fail.

Some people would be in a euphoric state while with friends but would be all depressed when alone, and therefore always prefer being with friends. Friends mean everything to them and at some stage in life, when these friends drift away, they'd not be able to handle that void and would feel very low in life. Since they don't have the source of living water in them, friends become their greatest source of joy. Such people lack inner peace and inner joy. Some turn to alcoholism to forget their pain and for some peace; and they'd be in a joyful mood when inebriated.
Many people depend on disparate things on Earth to be joyful, most commonly friends - hangouts, parties, family get-together, movies, etc. But when you're all alone or in a challenging situation in life, that's where Jesus offers a special drink - the living water!

John 4:13,14 Jesus said to her, "Everyone who drinks this water will be thirsty again. But whoever drinks the water I give him will never thirst. Indeed, the water I give him will become in him a fountain of water springing up to eternal life."

If you have the living water in you, you'd be satiated at all times, no matter what life throws at you. Apart from the joy that the Holy Spirit gives, every joy and pleasure that the world offers is temporary.

Romans 14:17 For the kingdom of God is not a matter of eating and drinking, but of righteousness, peace and joy in the Holy Spirit,

Galatians 5:22,23 But the fruit of the Spirit is love, joy, peace, patience, kindness, goodness, faithfulness, gentleness, self-control; against such things there is no law.

Psalm 16:11 You have made known to me the path of life; You will fill me with joy in Your presence, with eternal pleasures at Your right hand.

The internal joyfulness that we experience in God's presence - many youngsters are reluctant to be a part of the fellowship worrying that they'd have to let go of certain things that seem very interesting or bring a lot of happiness to them. They think that life would be dry if they'd journey in the path of holiness. But the truth is that the joy of the Holy Spirit will keep you higher-spirited than any of the pleasures in this world. It doesn't fade out, but keeps bubbling within you at all times!
People who've had an out of body experience and taken to God's presence in their spirit would plead not to send them back to Earth because of the inexpressible joy that they experience.

Revelation 22:17 The Spirit and the bride say, "Come!" And let the one who hears say, "Come!" Let the one who is thirsty come; and let the one who wishes take the free gift of the water of life.

This is an open invitation that's going to the whole world from Jesus, through the Holy Spirit and the Church - the bride of Christ. By God's grace, thousands have got to drink from this living water through the countless meetings that we've conducted over the years, and I desire to see it much more in the years to come. People of all age groups, people of all backgrounds, people of every caste,race, color - COME! If only you knew the gift of God - this is totally free and you can avail it anytime, you need not take a coupon, or stand in a queue or even pay for it - anybody can freely drink from the Holy Spirit and it will quench your spiritual thirst.

Watch full video here: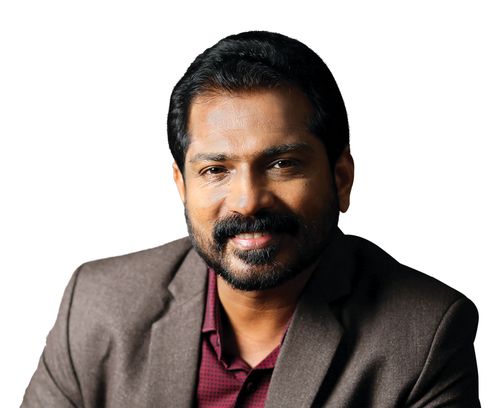 Dr. Damien Antony
Born and brought up in a Christian family, Dr. Damien Antony possessed an unquenching quest for truth right from his boyhood days and eventually his relentless search led him to the Bible. He is a Revival Preacher, Bible Teacher, Leadership Trainer, Author and a Life Coach. He moves under the anointing for Prophetic, Healing, Deliverance, Inner Healing and Financial Breakthrough. God has also blessed him with an Apostolic Mandate to take the Universal Body of Christ to the next level of revelation and anointing.