God Will Take Away Your Dryness
John 4:10-15 '10 Jesus answered her, "If you knew the gift of God and who it is that asks you for a drink, you would have asked him and he would have given you living water." 11 "Sir," the woman said, "you have nothing to draw with and the well is deep. Where can you get this living water? 12 Are you greater than our father Jacob, who gave us the well and drank from it himself, as did also his sons and his livestock?" 13 Jesus answered, "Everyone who drinks this water will be thirsty again, 14 but whoever drinks the water I give them will never thirst. Indeed, the water I give them will become in them a spring of water welling up to eternal life." 15 The woman said to him, "Sir, give me this water so that I won't get thirsty and have to keep coming here to draw water."

In verse 10 Jesus tells the Samaritan woman, 'if you knew the gift of God'. This is relevant in our lives too. If we knew the real gift of God none of us would live in sadness and hopelessness.

Psalms 23:4 'Even though I walk through the darkest valley, I will fear no evil, for you are with me; your rod and your staff, they comfort me.

Yes we will all have struggles and difficulties in our life but remember, as Psalms says we will 'pass through the valley'. God does not want us to remain in the darkest valley but pass through it.
The problems that you face now do not have to stay with you till your last breath. You can pass through it!

When we go to the book of Acts in chapter 8, Simon the sorcerer goes and asks for this 'ability to heal people and do miracles' in exchange for money. To this Peter replies -

Acts 8:20 '20 Peter answered: "May your money perish with you, because you thought you could buy the gift of God with money!'

The gifts of God cannot be bought. It is free! When you truly understand the gifts of God your life will be transformed.

The greatest gift of God is our Christ.
Romans 8:32 'He who did not spare his own Son, but gave him up for us all—how will he not also, along with him, graciously give us all things?'
Now coming back to John chapter 10, Jesus speaks to the woman about the springs of water that give eternal life. This is given freely to all. God says he will build a well inside you. The spring fountain that Jesus gives is eternal. He will put a dancing fountain inside of you. This is the Holy Spirit that will quench your thirst completely.

Life without this living river is like a parched land.

If you find a spiritual dryness in your life, then Jesus will fill your spirit with a spring of water welling up to eternal life.
When you go through tough situations there might not be anyone around to comfort you. But remember He is there to give you gifts, gifts that will come out as fountains of living waters from you.

All of us know the history of the Samaritan woman. She had five husbands and all of them left her. Now she is living with a man who is not her husband. It is to this woman Jesus spoke about the well of living waters and the gifts of God.
Jesus loved her in spite of everything that is why he told her the secrets of heaven which even the disciples did not know.

Once this was revealed to her, she ran back to the town and because of her, this Samaritan woman, the entire town was saved.

Summary
The springs of waters that lead to eternal life have been opened in us the day we believed in Jesus and accepted him. But many of us do not realise it and we often believe that sour troubles and sorrows are here to stay. NO! That is not what God desires for us. He wants us to pass through these difficulties in life and emerge out victorious. Take a look at this episode where we study the history of the Samaritan woman to whom God spoke about the free gifts of heaven.

Watch the full video here: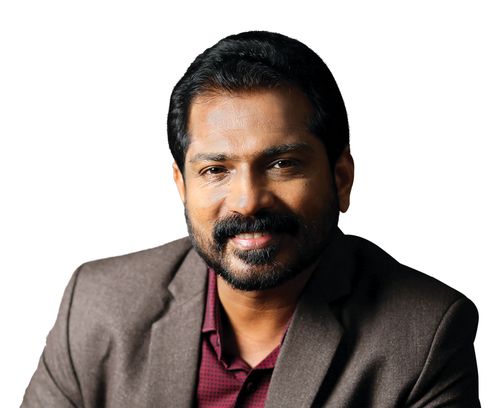 Dr. Damien Antony
Born and brought up in a Christian family, Dr. Damien Antony possessed an unquenching quest for truth right from his boyhood days and eventually his relentless search led him to the Bible. He is a Revival Preacher, Bible Teacher, Leadership Trainer, Author and a Life Coach. He moves under the anointing for Prophetic, Healing, Deliverance, Inner Healing and Financial Breakthrough. God has also blessed him with an Apostolic Mandate to take the Universal Body of Christ to the next level of revelation and anointing.