What Happened On That Tuesday?
Matthew 21:23-24:51
Mark 11:27- 13:37
Luke 20:1- 21:36
All these scripture portions above speak about the events that happened on Tuesday.
Tuesday morning, Jesus and his disciples journeyed from Bethany to Jerusalem. On reaching the place where Jesus had cursed the fig tree on the previous day, the disciples saw the tree was withered from the roots.
Yesterday he cursed the tree and today it is completely withered. The disciples were amazed. It was a creative miracle!
A few lessons we need to learn from the fig tree-
1. There is a curse on all unfruitfulness in the world.
Check yourself, is your life fruitful? We should live a fruitful life.
2. Fig tree represents the nation of Israel.
God cared for the nation of Israel, Abraham's children as his firstborn. Like taking care of a fig tree, he watered them, fertilised them, and gave them enough sunlight. But in the end they did not bear fruit. They did not recognize the Saviour. And they crucified him on the cross.
3. The fig leaves represent self righteousness.
We know the history of Adam and Eve. When they realised they were naked, they sewed together fig leaves. But once the leaves dried, they were exposed again. This shows the self righteousness of people. People do charitable works and other services for self righteousness. There is a curse on alla self righteousness of man.
4. If you say something without doubting in your heart, it will happen.
Jesus cursed the tree on Monday morning and it completely withered by Tuesday. It was a slow process. No one saw the rotting starting at the roots. It was happening in the unseen realm. Similarly, when we pray for something, even if you don't see the results soon do not worry. The work has already begun.
Wait for its completion with faith.
Now, after a pitstop at the fig tree, Jesus is again on his journey to Jerusalem temple. The priests and the religious leaders start to question Jesus' authority.
When the officials ask Jesus questions to test him, Jesus replies by asking questions in return.
This time Jesus spoke to them in parables-
The parable of the two sons.
Parable of the tenants.
The parable of the wedding banquet.
In the parable of the tenants, Jesus speaks about his death on the cross and how the children of God - the Israelites and the temple officials are going to crucify him.
The parable of the wedding banquet shows how when his own people did not receive his invitation, he opened the doors for all to receive salvation.
It is also on this day that Jesus taught his disciples on the end times and the things that are going to happen while they were on the Olive Mountain.
After all these events, Jesus returns to Bethany. This is when a woman comes and pours expensive perfume on Jesus.
Mark 14:3-9
John 12:2-11
Matthew 26:6-13 '6 While Jesus was in Bethany in the home of Simon the Leper, 7 a woman came to him with an alabaster jar of very expensive perfume, which she poured on his head as he was reclining at the table.
8 When the disciples saw this, they were indignant. "Why this waste?" they asked. 9 "This perfume could have been sold at a high price and the money given to the poor."
10 Aware of this, Jesus said to them, "Why are you bothering this woman? She has done a beautiful thing to me. 11 The poor you will always have with you, but you will not always have me. 12 When she poured this perfume on my body, she did it to prepare me for burial. 13 Truly I tell you, wherever this gospel is preached throughout the world, what she has done will also be told, in memory of her."
When perfume was poured on Jesus, his disciples murmured. They did not agree to this waste of perfume. At times even now, people consider it to be a waste of money to hold meetings or crusades. They would prefer to do it in the cheapest way possible.
To this in verse 10 we can see Jesus saying, what this woman has done is beautiful. And the poor you will always have but me you wont. Throughout these chapters we can see Jesus leaving hints here and there that his time is near.
Jesus knew his purpose on this earth. He was sent by the Father for the redemption of people. And whenever he gathered with his disciples he would mention his death.
Summary
As we journey through the Passion Week, Ps. Damien walks us through a close encounter with Jesus and the events that took place during His last days on earth.
Are you aware that it was on a Tuesday that he was prepared first for His burial ?
Watch this episode to learn more about the events that took place this week more than 2,000 years ago.
Watch the full video here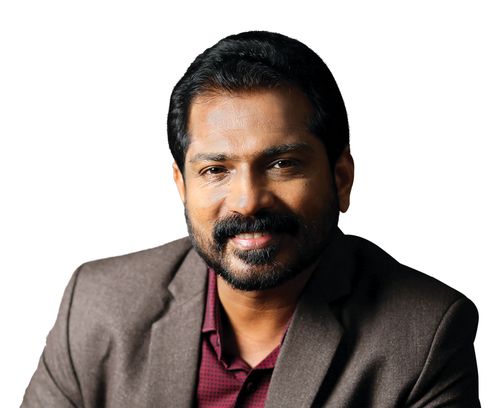 Dr. Damien Antony
Born and brought up in a Christian family, Dr. Damien Antony possessed an unquenching quest for truth right from his boyhood days and eventually his relentless search led him to the Bible. He is a Revival Preacher, Bible Teacher, Leadership Trainer, Author and a Life Coach. He moves under the anointing for Prophetic, Healing, Deliverance, Inner Healing and Financial Breakthrough. God has also blessed him with an Apostolic Mandate to take the Universal Body of Christ to the next level of revelation and anointing.