Deliverance while sleeping
We see that Jesus slept through the storm, can we do that?
It was his faith in God that he was so calm during the storm.
We are the children of the same God.

Life is very very challenging without Christ.
Christless life is peaceless life, it's a restless life. Life seems so easier with Christ.

For 40 years God protected the people during the wilderness, he provided them with all their essentials at the time of their sleep. They were provided with all that they needed.
They got bread from heaven!
They never got any problems or sickness because of the food.
The problem arrived because of their disobedience only.
We need to relax and trust God.
Do not worry about the burdens of life.

Jesus had performed great miracles for Peter, his business had grown.
But instead of being proud Peter gave himself for the ministry of Christ.
In our lives too during our highs or good times we must not forget Jesus.

We must start thanking God for all his goodness in our lives. We must never forget how good God has been to us.

Acts 12:6-7
6 The night before Herod was to bring him to trial, Peter was sleeping between two soldiers, bound with two chains, and sentries stood guard at the entrance. 7 Suddenly an angel of the Lord appeared and a light shone in the cell. He struck Peter on the side and woke him up. "Quick, get up!" he said, and the chains fell off Peter's wrists.

Like Jesus slept through the storm, Peter was sleeping in the jail in between two soldiers.
Peter wasn't fasting or praying in tongues but was peacefully sleeping.

The king who put Daniel in the den could not sleep the night he put Daniel in the den. He was having a sleepless night. No matter how fine the quality of his bed was, his mind was not at peace.
As soon as he woke up he rushed to Daniel and asked him if God had been able to rescue him.
What we need to do is trust in God and relax because he will bring us deliverance.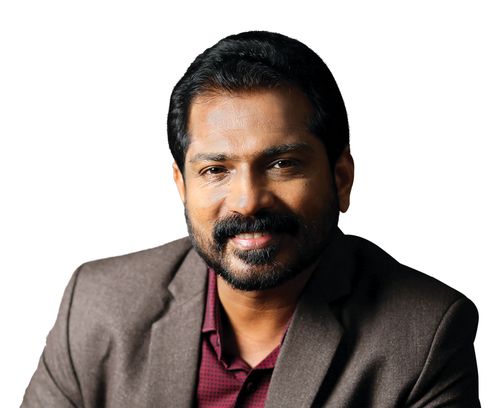 Dr. Damien Antony
Born and brought up in a Christian family, Dr. Damien Antony possessed an unquenching quest for truth right from his boyhood days and eventually his relentless search led him to the Bible. He is a Revival Preacher, Bible Teacher, Leadership Trainer, Author and a Life Coach. He moves under the anointing for Prophetic, Healing, Deliverance, Inner Healing and Financial Breakthrough. God has also blessed him with an Apostolic Mandate to take the Universal Body of Christ to the next level of revelation and anointing.