Matthew 11:28-30 ""Come to me, all you who are weary and burdened, and I will give you rest. Take my yoke upon you and learn from me, for I am gentle and humble in heart, and you will find rest for your souls. For my yoke is easy and my burden is light."

This verse brings so much comfort and peace. People are restless, and Jesus promises rest. But many do not go to Jesus to get the rest He offers. Jesus has offered free salvation for everyone, but no one gets saved automatically. No one becomes saved by default.We must follow what Romans 10:9 says "If you declare with your mouth, "Jesus is Lord," and believe in your heart that God raised him from the dead, you will be saved." . In the same way, none of us are automatically healed, but deliberately believe and receive the Word like 1 Peter 2:24 which says "He himself bore our sins" in his body on the cross, so that we might die to sins and live for righteousness; "by his wounds you have been healed."

Like this, there are many of us without peace and rest because we haven't truly come to Jesus. This verse talks about what we must do and what God does. Our role is to draw near to God or go to Jesus and take His yoke. What is this yoke? Literally, a yoke is a wooden rod that connects two bulls; an inexperienced young one with an experienced older one. The full load of the yoke is borne by the older one. It shows an association, relationship, partnership etc. Spiritually, one end must be with Jesus and the other with us. This yoke shows a partnership or a teamwork. When Jesus tells us to take His yoke, He is asking us to share it with Him. We just need to hold on while Jesus takes up the yoke. The more experienced Jesus carries the heavier load. We only need to walk with Him.It is light and easy for us to handle. So firstly, we must go to Jesus. Secondly, take His yoke. The third role is to learn from Jesus. We must be His disciples or His students.

Jesus' role is that He will give rest to our souls! Secondly, He will give us an easy yoke ! When we have a stronger partner at the other end of the yoke, it makes it very easy for us to carry. Satan's yoke is very heavy. Thirdly, Jesus gives us a lighter burden or load which is manageable for us to carry.

When we talk about rest, normally it is taking a break from work. It is stopping working to relax or sleep. There are actually four kinds of rest: physical, mental, spiritual, and eternal. We must enjoy all four. Some sleep physically but do not have rest or peace inside them. John Maxwell writes, " Rest here does not mean a cessation of activity or work. He is also not promoting laziness or passiveness. It means an inward holiday". This means a stress free activity where they personally do something they like. If we do something we like every day, we are on a holiday everyday. So rest here means an inner recreation or peace.

To get this rest, we need to have Jesus in us. Having Christ with us makes life so much easier. Jesus being the senior partner who carries the heavier burden will make it easier for us. It is therefore important as to who we are yoked with.

2 Corinthians 6:14 "Do not be yoked together with unbelievers. For what do righteousness and wickedness have in common? Or what fellowship can light have with darkness?"

We must only be yoked with Jesus, not with unbelievers. We must not be under a yoke with the devil or with those who don't accept Christ.

Jesus can give us the peace to sleep through any storm in life! We just need to pray a simple prayer inviting Jesus into our hearts and our lives! He is mighty to give us peace that surpasses all understanding!

Watch full video here: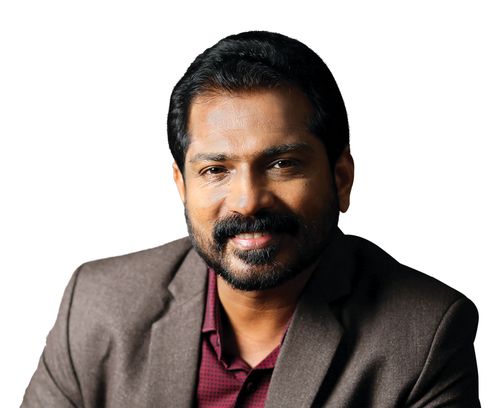 Dr. Damien Antony
Born and brought up in a Christian family, Dr. Damien Antony possessed an unquenching quest for truth right from his boyhood days and eventually his relentless search led him to the Bible. He is a Revival Preacher, Bible Teacher, Leadership Trainer, Author and a Life Coach. He moves under the anointing for Prophetic, Healing, Deliverance, Inner Healing and Financial Breakthrough. God has also blessed him with an Apostolic Mandate to take the Universal Body of Christ to the next level of revelation and anointing.