Your Work Will Follow You
Sabbath was one of the ten commandments given to the Jews in the Old Testament period where they'd set apart a day (Friday evening to Saturday evening) to thank God for His goodness and faithfulness throughout the week, and to depend more on God.
However, from the Book of Hebrews, we understand that the New Testament Sabbath is 'peace in Christ', 'a tranquility in the midst of storms' and enjoying the finished work of Christ on the Cross, and that too on a daily basis. The New Testament Sabbath began as and when Lord Jesus said 'It is finished' on the Cross. We need not wait for a specific day to commemorate Sabbath; every day is a Sabbath day for a new testament believer who becomes a child of God through the born again experience. We are here to celebrate a Sabbath lifestyle.
Joshua, who was the second generation leader after Moses, could not give the real rest to the people of Israel (Hebrews 4:8) Though they counted on Joshua to bring them to the promised land, he failed to give them the real rest. However Jesus offers complete rest, peace and comfort to His people.
Hebrews 4:3 - Now we who have believed enter that rest, just as God has said, "So I declared on oath in my anger, 'They shall never enter my rest.'" And yet his works have been finished since the creation of the world.
Jesus says in Matthew 11:28-30 "Come to me, all you who are weary and burdened, and I will give you rest. Take my yoke upon you and learn from me, for I am gentle and humble in heart, and you will find rest for your souls. For my yoke is easy and my burden is light."
God offers two kinds of rest to His people
Spiritual rest in Christ that can be enjoyed now in this life.
Eternal rest in the next life (Hebrews 3.11,18; Hebrews 4.5, 9-11; Rev 14.13)
Revelation 14:13 Then I heard a voice from heaven say, "Write this: Blessed are the dead who die in the Lord from now on." "Yes," says the Spirit, "they will rest from their labor, for their deeds will follow them."
Our every deed on Earth that brings an impact to eternity will follow us to heaven and will be rewarded accordingly. Moreover, God has kept an eternal rest for us in heaven, where we won't have any disturbances or mood swings or stress/ complaints. And while on Earth, we need to dwell on His Word and live with the infilling of the Holy Spirit trusting the Lord, to enjoy His rest.
Leviticus 25 records three types of Sabbath expressions
Weekly Sabbath days (Friday evening to Saturday evening)
Sabbath years (once in seven years)
The Year of Jubilee (the 50th year- after seven sabbaths of years - seven times seven years) - where there's a settlement, rearrangement, restoration and redemption for everything
God gave them the instructions for the three kinds of Sabbaths. God intended to let His people know that they don't live based on their hard-work, but with what God supplies for them. God is our Creator and He is our Source and He intended that all creation would turn to the Creator for their needs.
When it comes to the New Testament, God desires and has called us to live a life fully depending on Him. Cast all your care upon Him, for He cares for you!
Watch full video here: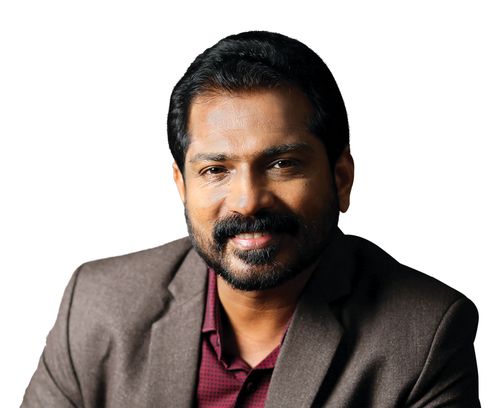 Dr. Damien Antony
Born and brought up in a Christian family, Dr. Damien Antony possessed an unquenching quest for truth right from his boyhood days and eventually his relentless search led him to the Bible. He is a Revival Preacher, Bible Teacher, Leadership Trainer, Author and a Life Coach. He moves under the anointing for Prophetic, Healing, Deliverance, Inner Healing and Financial Breakthrough. God has also blessed him with an Apostolic Mandate to take the Universal Body of Christ to the next level of revelation and anointing.