Sabbath Breaker Should Die
Sabbath is when God took rest on the seventh day. John Maxwell, a leader who trained many leaders has spoken about the concept of Sabbath.

1)It was time a rest.
It was a time of rest and refreshment,

2)It was a time of redemption.
The Jubilee Year meant that if something was destroyed then it would be restored.

3)Time of Reflection
It gave them an opportunity to reflect the goodness of God.

4) It was a time of reward.
Sabbath was a time for reward for the people. God would give them abundance. God would take care of all their needs and wants.

When Abraham was taking Issac for sacrifice, Issac asked him about where the sacrifice is but Abraham thought to himself that God is the provider.
In the same way we stress about who will take care of us, what we will do in time of trouble, how would we pay for our children's education, how would we get our children married?!
There are so many more questions that come into our minds and we worry about.
In those times can we all promise to put our faith in God and say that God is our Provider?

God will not let you lack anything when you put your trust in him!
If you are a businessperson or an investor put your complete faith in God and see how your life changes.
Once we put our faith in God we will witness things we have never imagined.

5) Time for relationships
It gave them the time to think that people are far more important than materialistic things.
Humans have become very materialistic and do not value people they are loved by.
So it was a time of building relationships not only with people but with God too.

6) It was a time of refocus
It was a time where people would get reminder to put their trust completely in God himself.

Numbers 15:32-36
The Sabbath-Breaker Put to Death
32 While the Israelites were in the wilderness, a man was found gathering wood on the Sabbath day. 33 Those who found him gathering wood brought him to Moses and Aaron and the whole assembly, 34 and they kept him in custody, because it was not clear what should be done to him. 35 Then the Lord said to Moses, "The man must die. The whole assembly must stone him outside the camp. 36 So the assembly took him outside the camp and stoned him to death, as the Lord commanded Moses.

The observance of Sabbath was mandatory in those days.
If they did not follow Sabbath they would be killed.
The rules those days were extremely strict.

God tells us throughout the Bible to trust him and not lean on our own understanding.
Men cannot achieve anything if they lean on their own understanding.

Ephesians 2:10
10 For we are God's handiwork, created in Christ Jesus to do good works, which God prepared in advance for us to do.


We must stand firm and let nothing move us and do good work for God.
The grace of God is not without effect. Once we are in God's hands our lives are set!
Our faith gives us lots of advantages!

Do not trust your understanding but in Gods! Be peaceful in Christ!

Watch the full video here: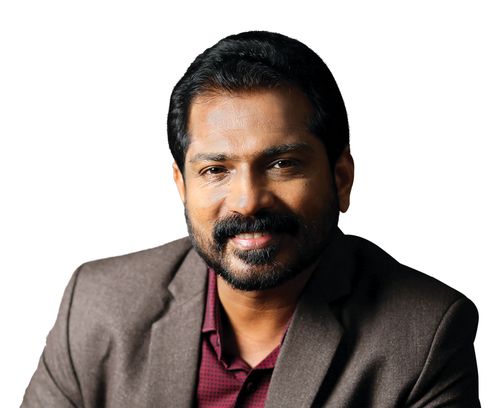 Dr. Damien Antony
Born and brought up in a Christian family, Dr. Damien Antony possessed an unquenching quest for truth right from his boyhood days and eventually his relentless search led him to the Bible. He is a Revival Preacher, Bible Teacher, Leadership Trainer, Author and a Life Coach. He moves under the anointing for Prophetic, Healing, Deliverance, Inner Healing and Financial Breakthrough. God has also blessed him with an Apostolic Mandate to take the Universal Body of Christ to the next level of revelation and anointing.