We have been discussing entering Christ's rest. Peace in the old testament is Sabbath. In the New Testament Sabbath refers to the saved lifestyle. Sabbath lifestyle is living in the salvation of God.

Colossians 2:16
Therefore do not let anyone judge you by what you eat or drink, or with regard to a religious festival, a New Moon celebration or a Sabbath day.

The Bible clearly shows in the first four books of the New Testament how Jesus came, lived and resurrected. The book of Acts says Jesus ascended and the Holy Spirit worked through disciples.The book of Romans explains the old testament clearly and the Holy Church and its head being Christ. The meaning of old testament is explained in Romans.

Isaiah 30:15
This is what the Sovereign
Lord, the Holy One of Israel, says:
"In repentance and rest is your salvation,
in quietness and trust is your strength,
but you would have none of it.

Salvation is present in repentance and rest.In quietness and trust is your strength when you rely fully in Christ.

Romans 5:20-21
The law was brought in so that the trespass might increase. But where sin increased, grace increased all the more, 21 so that, just as sin reigned in death, so also grace might reign through righteousness to bring eternal life through Jesus Christ our Lord

We can see when the laws came into effect in the Old Testament the same time sins increased and as sins increased grace released from God also increased too. We simply have to repent and accept the freely available salvation and rest in Christ. We need not try to please God by our good deeds, fasting or any such lifestyle. Nobody can please God. Trusting God fully is the only way to please God.

Hebrew 11:6
And without faith it is impossible to please God, because anyone who comes to him must believe that he exists and that he rewards those who earnestly seek him.

Salvation is purely God's gift so none should ever boast about the deeds in order to become God's favorite. We all are sinners and now we are his handiwork.By grace we all are saved

Grace + Faith = Salvation=Sabbath

In the Old Testament Sabbath was an order to be followed as a day of rest but in the New Testament it is Salvation, when one enters Christ's rest. In the Old Testament Sabbath was observed one day but New Testament everyday is sabbath when every day we can relax and rest in Christ to obtain peace while living . We are resting in the finished work of Jesus.

Grace is God's part and Faith is our part to fully accept. It is through grace that God released salvation and by faith we should receive it. To get a full experience of salvation we need both grace and faith.
Many people fail because they do not have faith to receive Salvation.

Grace means God's unmerited favor which means even though we are sinners deserving to be judged God looked upon us in love and forgiveness. Faith is to believe in what God has already done or completed. Faith is believing in the finished work of Jesus.

Always be free and relax in the rest that Jesus provides.Thank Jesus for the freely gifted salvation by repentance and relying on Jesus fully .The Salvation is the Sabbath of the New Testament which is achieved through Grace released from God that is to be received by each and everyone of us by faith.

Watch full video here: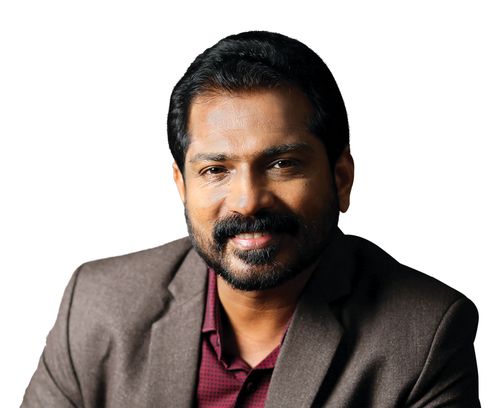 Dr. Damien Antony
Born and brought up in a Christian family, Dr. Damien Antony possessed an unquenching quest for truth right from his boyhood days and eventually his relentless search led him to the Bible. He is a Revival Preacher, Bible Teacher, Leadership Trainer, Author and a Life Coach. He moves under the anointing for Prophetic, Healing, Deliverance, Inner Healing and Financial Breakthrough. God has also blessed him with an Apostolic Mandate to take the Universal Body of Christ to the next level of revelation and anointing.