You Are Not Alone - Part 7
We are never alone on this earth as God is always with us. One of the names Jesus has is "Immanuel: God with us" which clearly proves it. Jesus came to be with us.
In John 14.18, Jesus promised "I will never leave us as orphans, I will come to you".
In Matthew 28.20, He said, " And surely I am with you always, to the very end of the age."
Hebrews 13.5 " Never will I leave you; never will I forsake you."
God is faithful and He will never change His Word. Even in old age like John the Apostle we must grow more close to Jesus in spirit and be one with Him. God even rearranges the future of those who have been orphans on earth and takes care of them as in the case of Lot and Esther.
Orphan mentality brings fear and insecurity to a person. But if a person becomes aware that God is with them, fear leaves them and they feel secure that God will take care of them. People with an orphan mentality will be weak mentally and emotionally and have a poor self- image or low self- worth. This comes from the feeling that they have no one. They will have no self - confidence.
An example of such a person is seen in 2 Samuel 4.1-4 , in Jonathan's son Mephibosheth. The context of the story starts with King Saul who was chosen as the first King of Israel but later becomes disobedient to God. Although he ruled Israel for 38 more years, he was led by evil spirits . David who grew in anointing during this time became very friendly with King Saul's Son Jonathan and had a covenant relationship with him. (1 Samuel 18.1-4). There was an exchange of robes, belts etc and it also meant that if anything happened to one person's family, the other would take care of them. Later due to King Saul's rebellion, there were wars in which Saul, his son Jonathan and many others died.
In 2 Samuel 4.1-4, we read what happened when the news of their death came to the nurse who was looking after the five year old son of Jonathan. She feared that they would kill the only heir and in her hurry, he fell and became disabled. His name was Mephibosheth.
In 2 Samuel 9.1-13, David who was the King of Israel suddenly remembers the covenant he had made with Jonathan which makes him responsible for any existing member of his household.
David asked, "Is there anyone still left of the house of Saul to whom I can show kindness for Jonathan's sake?
Ziba, Saul's servant responds and says that Jonathan's lame son Mephibosheth lived in Lo Debar which means a 'land of nothing'. Prince Mephibosheth lived in a slum area. When he was brought to the King, he shivered in fear. Mephibosheth bowed down and said, "What is your servant, that you should notice a dead dog like me?"
David on the other hand reassures him of the covenant he had with Jonathan and restored all the land that belonged to his grandfather Saul and gave an invitation to always eat from the King's table.
The name Mephibosheth means " from the mouth of shame". He was brought under the special care of God to be seated at the King's Table.
What are the lessons that we can learn from this story?
There may be certain past/ present situations that are shameful to us in our life
We should be aware that people might drop us and it may impact our lives. It can cripple our lives when people leave us. It might not be our fault.
It can send us to places like Lo Debar (place of nothingness). People blame their fate or God.
Mephibosheth who was in this state of life was rescued from it only because there existed a covenant between his father Jonathan and King David.
We must remember that as children of God, we live in the Covenant that Jesus made for us. So we have the privilege of eating at the table of the King of Kings. He prepares a table before me in the presence of my enemies (Psalm 23.5).
1 Peter 2.9 But you are a chosen people, a royal priesthood, a holy nation, God's special possession, that you may declare the praises of him who called you out of darkness into his wonderful light.
Mephibosheth lived in the slums but he belonged to the royal family. Whatever be our situation on earth, we must know we are royalty spiritually. God's Word will never lie.
Watch full video here: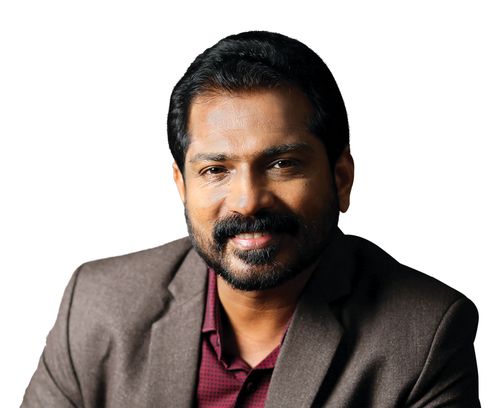 Dr. Damien Antony
Born and brought up in a Christian family, Dr. Damien Antony possessed an unquenching quest for truth right from his boyhood days and eventually his relentless search led him to the Bible. He is a Revival Preacher, Bible Teacher, Leadership Trainer, Author and a Life Coach. He moves under the anointing for Prophetic, Healing, Deliverance, Inner Healing and Financial Breakthrough. God has also blessed him with an Apostolic Mandate to take the Universal Body of Christ to the next level of revelation and anointing.