You Are Not Alone - Part 11
Galatians 4.4-7 But when the set time had fully come, God sent his Son, born of a woman, born under the law, 5 to redeem those under the law, that we might receive adoption to sonship. 6 Because you are his sons, God sent the Spirit of his Son into our hearts, the Spirit who calls out, "Abba, Father." 7 So you are no longer a slave, but God's child; and since you are his child, God has made you also an heir.

In John 1.12 it says that we are born of God which means we are God's children spiritually. But in Galatians 4. 5, it says we are adopted as sons. So it means we have two different status and the privileges that come with it. Adopted children receive the father's inheritance as the natural children would. A father loves his natural children naturally while he wilfully loves his adopted children. It is a deliberate love based on the Father's decision to love. Paul in Galatians 4.5 emphasises that children of God will receive both the love.

We read in verse 4 that God sent His Son and in verse 6 that He sent the spirit of His Son who is the Holy Spirit. God is a Trinity and we see the three persons of Godhead revealed in the redemption of man. It is the revelation of this reality that can change our lives as a child of God. We see this happen in Mephibosheth's life : from the land of nothing he was transported to the King's Palace when his inheritance was revealed.

The Spirit of God is the Spirit of sonship and He lives in us the moment we are saved. It gives us the licence and intimacy to call God as "Abba, father". We are not slaves but children who are heirs of God. There are some though children of God have a feeling or mentality of abandonment .

Abandonment Vs Adoption: Once we were abandoned but now we are adopted and must receive our inheritance or heirship by faith. We are not alone. Our status changes when we are born of God and adopted by God.

The adoption papers were signed by Jesus with His own blood. He will not change that. We must receive this privilege by faith. God can change our desert-like circumstances into blooming gardens as we are his children.

Watch full video here: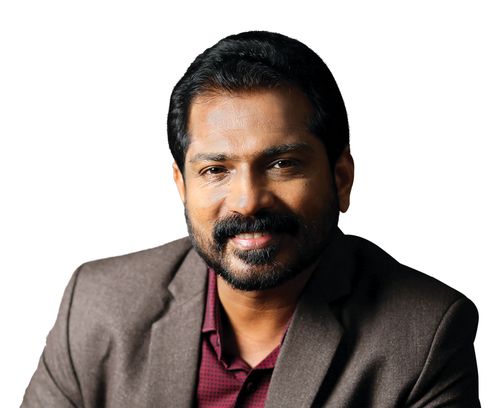 Dr. Damien Antony
Born and brought up in a Christian family, Dr. Damien Antony possessed an unquenching quest for truth right from his boyhood days and eventually his relentless search led him to the Bible. He is a Revival Preacher, Bible Teacher, Leadership Trainer, Author and a Life Coach. He moves under the anointing for Prophetic, Healing, Deliverance, Inner Healing and Financial Breakthrough. God has also blessed him with an Apostolic Mandate to take the Universal Body of Christ to the next level of revelation and anointing.