You Are Not Alone - Part 13
In this series "You Are Not Alone", we have been hearing that a minimum of five people: The Father, Son, The Holy Spirit and minimum two angels are with us all the time. But since they are invisible, we need to continually depend on certain principles from the Word Of God that will assure us and strengthen us.
Live in the awareness of God's presence
Allow the Holy Spirit to reside in you
Have a deep understanding of the Love of the Father
Be planted in a Family
Psalm 68.5,6 A father to the fatherless, a defender of widows, is God in his holy dwelling. God sets the lonely in families, he leads out the prisoners with singing; but the rebellious live in a sun-scorched land.
God Himself sets the lonely in families. But those who rebel against God and His principles lead a dry and lonely life. It's God's plan to bring everyone into a family. There are two aspects to the word "Family": biological family which is a physical family and a spiritual family.
Man is a social being and has been designed to live in a family. God said on the sixth day of creation that it is not good for man to be alone. God doesn't want any of us to be loners. Sometimes certain circumstances make people be alone but God has a solution for all problems.
Ecclesiastes 4:9 Two are better than one, because they have a good return for their labour: 10 If either of them falls down, one can help the other up. But pity anyone who falls and has no one to help them up.
In this world, most people are lonely and have problems. God has knit us to live in tribes/ communities/ clans / families etc. We must give value to and appreciate and be thankful for family relationships. Those who don't have physical families must get themselves connected to a spiritual family and have godly connections.
Watch full video here: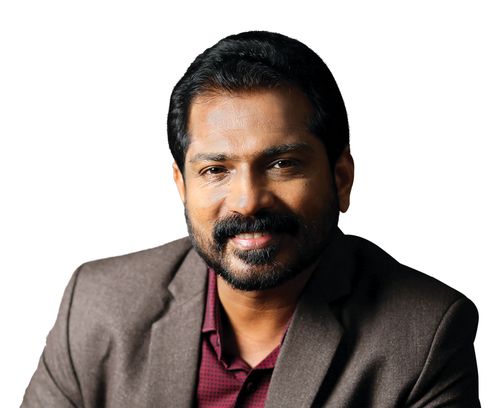 Dr. Damien Antony
Born and brought up in a Christian family, Dr. Damien Antony possessed an unquenching quest for truth right from his boyhood days and eventually his relentless search led him to the Bible. He is a Revival Preacher, Bible Teacher, Leadership Trainer, Author and a Life Coach. He moves under the anointing for Prophetic, Healing, Deliverance, Inner Healing and Financial Breakthrough. God has also blessed him with an Apostolic Mandate to take the Universal Body of Christ to the next level of revelation and anointing.