What Is Your Faith? Hebrews 11: Part 1
17 December, 2021

This is known as the Chapter of Faith. It gives us a long list of heroes of faith. Before this, it tells us about faith itself!

Hebrews 11:1-3 NIV "Now faith is confidence in what we hope for and assurance about what we do not see. This is what the ancients were commended for. By faith we understand that the universe was formed at God's command, so that what is seen was not made out of what was visible."

Some people think of faith to be belief in some religion or in a God. However, faith is simply the confidence in what we hope for and the assurance about what we do not see. NKJV says faith is the substance of what we hoped for and evidence of things not seen .

No one of us has seen God or heaven or angels, yet, we believe in this just as if we have seen it! We are able to understand the world around us through our five senses. Faith is a spiritual substance that helps us believe the supernatural things that we don't grasp through our physical senses.

Doubt is the cancer to faith. This is why the bible says in Mark 11:23, "Truly I tell you, if anyone says to this mountain, 'Go, throw yourself into the sea,' and does not doubt in their heart but believes that what they say will happen, it will be done for them."

Faith comes by hearing the word of God and it is the Holy Spirit who works to bring it into action.

Our ancestors in the Old Testament were commended for this undoubting faith that they had. It is with this same faith that we believe that the universe was formed at God's command and not out of what was visible. None of us were there at the creation time, but we accept this by faith. To know how something was made, we track back to each step in its creation process. In the creation story of the universe, we do the same tracking back. Many scientists have studied this and reached till the step where there was 'matter'. But how did this matter come to be? How did matter turn into such detailed life? They say it is by nature. But what is this nature? For a believer, the creation was simply at God's command, "Let there be", when he created the world out of nothing! Science is never against God. But we must understand that God stands outside and above all the laws of science. God is everywhere.

Faith gives us an understanding of the unseen world. The seen physical world has come from the unseen supernatural world. In other words, the earth came from heaven.

Psalm 33:6,9 "By the word of the LORD the heavens were made, their starry host by the breath of his mouth." and "For he spoke, and it came to be; he commanded, and it stood firm."

When we believe in God, the creation is so simple. God had a plan for the world and each person in it and he spoke it to existence.

Jeremiah 29:11 "For I know the plans I have for you," declares the Lord, "plans to prosper you and not to harm you, plans to give you hope and a future."

We cannot study the creation without knowing about the Creator. Nothing happened by accident.

When we pray, we must have faith. We should believe in things we have not yet seen and trust that it will happen

Watch full video here: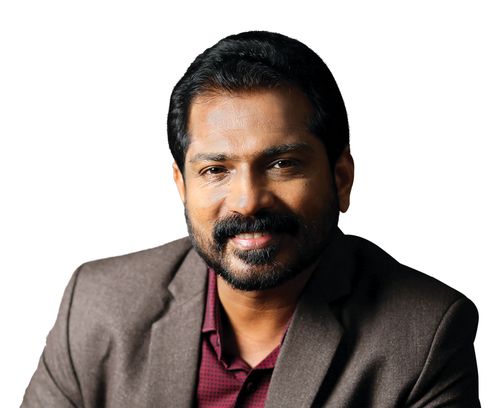 Ps. Damien Antony
Born and brought up in a Christian family, Ps. Damien Antony possessed an unquenching quest for truth right from his boyhood days and eventually his relentless search led him to the Bible. He is a Revival Preacher, Bible Teacher, Leadership Trainer, Author and a Life Coach. He moves under the anointing for Prophetic, Healing, Deliverance, Inner Healing and Financial Breakthrough. God has also blessed him with an Apostolic Mandate to take the Universal Body of Christ to the next level of revelation and anointing.