You Are Not Alone - Part 5
John 14:18 "I will not leave you as orphans; I will come to you."
This is God's promise to us. So like Moses who stood firm in his faith, as if he had seen God with his eyes, we should also have faith that God will never leave us.

Hebrews 13:5 Keep your lives free from the love of money and be content with what you have, because God has said, "Never will I leave you; never will I forsake you."

Matthew 28:20 "and teaching them to obey everything I have commanded you. And surely I am with you always, to the very end of the age."

The man at the Pool of Bethesda cried that there was no one to help him. But we must know that our invisible God is always there with us and for us. We know the story of Esther, who lost her parents, but God raised up a cousin who took care of her. In the same way, Lot was also provided with a caretaker through his Uncle and Grandfather when he had none. Jonathan was an intimate friend of David. When he passed away, his orphan son who was lame was also provided for by others!

Even in this day and age, there are many orphans. But God rearranged things such that each of us are taken care of.

We also see people that are spiritual orphans. The prodigal son and his brother are examples of this. While the elder brother worked in his father's field and stayed at home, he did not have the right relationship with his father and felt alone. He was a spiritual orphan and had an orphan mentality. The younger son was lost in the world and the older one was lost in the home. Only the younger one who had repentance was restored to sonship!

There are some people in the church who have been regular and consistent in all church activities but still feel that they are alone. Such people have an orphan mentality and it is because they do not have the right relationship with God. If they are not brought to the sonship mentality, they will be the older son in the parable who was lost in the home. Only the one who repented was restored. We must get rid of the feelings of bitterness inside of us and realise the foundational truth of the word that God will never leave us nor forsake us.

When the prodigal son returned, he enjoyed great celebrations and received all the blessings he lost. However, the elder son stood aside with bitterness and in rebellion.

We must never look at the circumstances and say that God has left us. We know the story of Shadrach, Mesach and Abednago who were put in the fire by King Nebuchadnezzar. Many people thought they were lost and wondered why God didn't stop this from happening when these three men spent so much time worshipping God. However, God stepped in the fire as a fourth man and led them out without a single hair being burnt.

Why did God let this happen in the first place though? Because this became a testimony to God's love and glory! When we go through tough times, it will turn into a testimony, a life message and then into a ministry! Our tests will become a testimony. He works out things at the correct time; we must not lose faith in the waiting time!

Orphan Mentality is a mental condition where some people feel that there is no one to love them, take care of them, support them and encourage them. It is a feeling of fatherlessness. This can develop a sense of abandonment, loneliness, rejection, alienation, isolation, insecurity and fear.

A child of God is never alone. A minimum of five persons (Father, son, Holy Spirit and angels) are there taking care of God's children.
1 John 4:4 "You, dear children, are from God and have overcome them, because the one who is in you is greater than the one who is in the world."
We must not forget who God is. We shouldn't let fear overtake us because our Father is greater than all.

Watch full video here: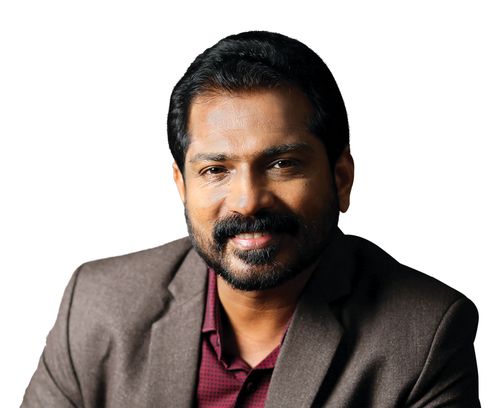 Dr. Damien Antony
Born and brought up in a Christian family, Dr. Damien Antony possessed an unquenching quest for truth right from his boyhood days and eventually his relentless search led him to the Bible. He is a Revival Preacher, Bible Teacher, Leadership Trainer, Author and a Life Coach. He moves under the anointing for Prophetic, Healing, Deliverance, Inner Healing and Financial Breakthrough. God has also blessed him with an Apostolic Mandate to take the Universal Body of Christ to the next level of revelation and anointing.